Who can develop a Mobile App for me
August 3, 2022
Posted by:

tony

Categories:

Blog, Mobile Application Dev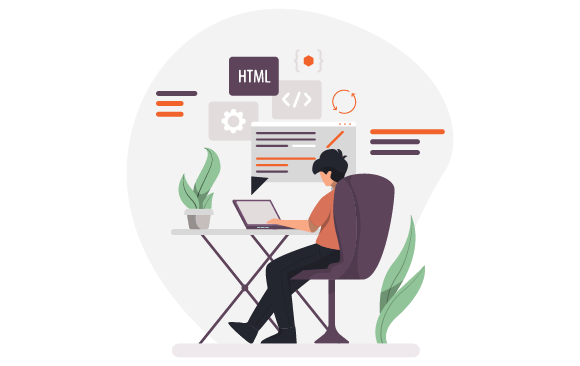 Rachel runs a successful line of pharmacies in London. With the recent pandemic, her elderly clients and others were having a hard time coming to her outlets. She also identified a new business avenue around the delivery of medicines that she could capitalize on. As a young, social media savvy businesswomen, Rachel knew her business needed an app through which clients could order their medicines and have them delivered to their homes. Her friend had just learned mobile app development and decided to help. A couple of months went by, and her mobile app still had major issues by way of design, integration with her enterprise applications, and security. She decided to look for professional help and reached out to a mobile app development agency. They had her app in the app store in a short 3-weeks!
Over half the mobile users in the world have a smartphone and can connect, communicate, view content, and make buying decisions on the go. With the recent COVID-19 pandemic, an increasing number of consumers have switched to buying online, and they are doing this from their smartphone. E-commerce companies are leveraging this trend to connect with consumers faster, increase sales, and run highly efficient businesses.
With work from home becoming the norm, companies are using mobile apps to connect and interact with their employees. They are also making their business applications mobile-friendly.
Building a mobile app on Android, iOS, or Windows is easier than ever before. You can capitalize on a host of app-building tools and roll out your app quickly. But with mobile apps being launched by all and sundry, you must want your app to be user-friendly, secure, stable, and liked by users. This is where you can leverage the expertise of a mobile app development agency like Navabrind IT Solutions.
While many e-commerce companies claim to provide mobile app development services, we have the experience of developing apps in Android, iOS, and Windows. We bring to the table a range of best practices and industry exposure from retail to logistics, automotive to healthcare. We also have an in-depth understanding of both the B2B and B2C e-commerce industry.
We will begin by understanding your need, developing a strategy, and offering a detailed execution plan. We will help you integrate your mobile apps with the rest of your business/enterprise applications, ensure your app has robust security, and offer your users a seamless experience. We will test, deploy, and maintain your mobile app too.
Navabrind IT Solutions has over a decade of expertise in e-commerce offerings. We help small and medium e-commerce businesses deploy Magento, Akeneo PIM Odoo ERP. We have also helped our clients in the retail, e-commerce, manufacturing, logistics and other industries with mobile apps solutions, cloud solutions, complex customizations, and have software developers you can hire.
A Complete Guide To Magento Integration With Citrus Payment Gateway: What You Need To Know In 2023! September 1, 2023 Posted by: tony Categories: Magento, Payment Gateway No Comments In the digital modernization era, going cashless and diving into online payments is the need of the hour. For the payments to happen online, an online

Amazon Seller Central Account Integration with Odoo is Proven to Grow Business! August 25, 2023 Posted by: tony Categories: ERP Implementation, Odoo No Comments How important is selling on Amazon in the digital modernization era? Have you always had a penchant for keeping your business under the spotlight? Do you wish to expose your business

Odoo vs Zoho: Which Is The Better Software For Your Business? August 18, 2023 Posted by: saranyababy Category: Odoo No Comments Finding the best software to amplify your sales or spearhead business workflow is challenging! Given that there are so many choices one is spoilt for in the market currently, from CRMs to Accounting, to