WooCommerce is a fully customizable, open-source e-commerce platform built on WordPress. Users can add the WooCommerce plugin to any WordPress site and set up a new store in minutes. Users can also add features to their store with official extensions from the WooCommerce Marketplace, and manage their business on the go with the WooCommerce mobile app, create products, process orders, and keep an eye on key statistics in real-time.
Connect your WooCoomerce Store with Akeneo open-source PIM and export your catalog data from WooCoomerce to Akeneo. Akeneo PIM Integration is useful for online stores with hundreds or thousands of products and variances. An Akeneo product information management system is easy to install and once done, can automate the end-to-end management of product information. It also makes your WooCommerce website lighter and faster.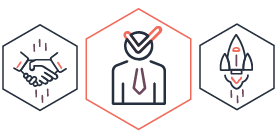 Key Features of a WooCommerce-Akeneo PIM Integration

Create categories in WooCoomerce from Akeneo
Create attributes in WooCommerce from Akeneo
Map WooCommerce attributes with Akeneo attributes
Functionality to quickly export data

Setup different credentials for an export job.
Filter products based on categories, family, status, SKU, time condition, completeness, etc.
Select attributes to be used as images for export
Select attributes to be used as custom fields

Select currency for quick export currency mapping
Use fixed values for attributes mapping
Send multiple product images
Works with product variations
The source code is open for customization
Navabrind IT Solutions Capability
Navabrind marketplace lets you discover, test, buy, and deploy tailored solution for you business need.
Learn more about Navabrind Marketplace
We're here to help you get started with Navabrind Marketplace.
Get in touch with a solutions consultant that can share best practices and help solve specific challenges.
Navabrind allows you to share ideas, answer questions, and learn about new services and best practices.
Check out the Success Stories of Navabrind, provided by the team of experts. Want to know more?