The benefit of integrating your e-commerce website with the manufacturing module is that your enterprise need not block revenue in products that may sit in your warehouse for weeks or months. Leveraging an e-commerce application in manufacturing is beneficial when the product manufactured is expensive, has multiple variations, or when a consumer can order a specific part instead of the whole product.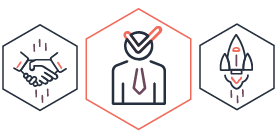 Key Features of E-Commerce Application in Manufacturing

When enterprises offer thousands of products. An e-commerce site allows for a personalized shopping experience. Consumers can review various product options, compare features and costs and place their order with ease.

An e-commerce site allows for upselling and cross-selling.
Data Aggregation/Syndication

When the product is complex, an e-commerce site lets buyers configure the product with no human intervention, automating the buying, production, and dispatching process and making it error-free.

Odoo MRP implementation
Odoo Manufacturing accounting
Odoo Manufacturing commerce

Odoo Inventory
Odoo warehouse management
Odoo Maintenance

Odoo data migration
Odoo Custom BOM
Reach out to Navabrind Solutions to integrate your e-commerce website with your Odoo manufacturing module.
We ensure that your e-commerce website is designed keeping in mind the needs of your customers, has strong SEO, online marketing capabilities, and is flexible to B2B and B2C processes. We also enable you to tightly integrate your e-commerce website with your manufacturing unit.
Navabrind IT Solutions Capability
Navabrind marketplace lets you discover, test, buy, and deploy tailored solution for you business need.
Learn more about Navabrind Marketplace
We're here to help you get started with Navabrind Marketplace.
Get in touch with a solutions consultant that can share best practices and help solve specific challenges.
Navabrind allows you to share ideas, answer questions, and learn about new services and best practices.
Check out the Success Stories of Navabrind, provided by the team of experts. Want to know more?