WooCommerce is a free e-commerce platform from WordPress that allows users to create an online store and sell with convenience. Do you use Odoo ERP to manage back-end operations and a WooCommerce store to manage the front-end? Powered by a WooCommerce plugin perform various tasks with ease, such as importing orders and customer data, updating inventory, updating order status, importing and exporting products, product categories, and more.
Integrate multiple WooCommerce stores with a single Odoo database.
Import customer details from WooCommerce to Odoo.
Import orders from WooCommerce to Odoo & update order status from Odoo to WooCommerce.
Import and export products and product details between Odoo and WooCommerce.
Synchronize product stock levels between Odoo and WooCommerce in a bi-directional way.
Avoid manual operations by automating various daily operations between Odoo & WooCommerce.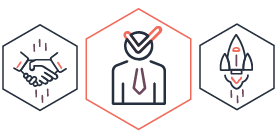 Key Features of a WooCommerce-Odoo Integration
Odoo to WooCommerce - Export Operations

Export and update products and product variants.
Create, export, and update product categories, tags, and coupons.
Update product prices, stock levels, and images.
Publish or unpublish products to the WooCommerce store from Odoo.
Update status of completed orders.
Cancel orders.
Create credit notes and send refunds.
WooCommerce to Odoo - Import Operations

When the new orders or products get created at WooCommerce Store or the order status changed to completed, refunded, or cancelled, users get updates instantly in Odoo without waiting for the next cron job.
Import orders in bulk or choose specific orders to import based on a date range.
Import products along with product variants.
Import product price, stock levels, and images.
Import product categories, tags, and coupons.
Import customer data.
Navabrind IT Solutions Capability
Navabrind marketplace lets you discover, test, buy, and deploy tailored solution for you business need.
Learn more about Navabrind Marketplace
We're here to help you get started with Navabrind Marketplace.
Get in touch with a solutions consultant that can share best practices and help solve specific challenges.
Navabrind allows you to share ideas, answer questions, and learn about new services and best practices.
Check out the Success Stories of Navabrind, provided by the team of experts. Want to know more?