Make Your E-Commerce Site Smart and Omnichannel with Headless Commerce
E-Commerce technology is evolving rapidly and headless commerce is 'breaking news'. The name belies the opportunity it offers. With headless you decouple the front-end from the back-end platform powering your e-commerce store and leverage a responsive, modular and API-driven architecture.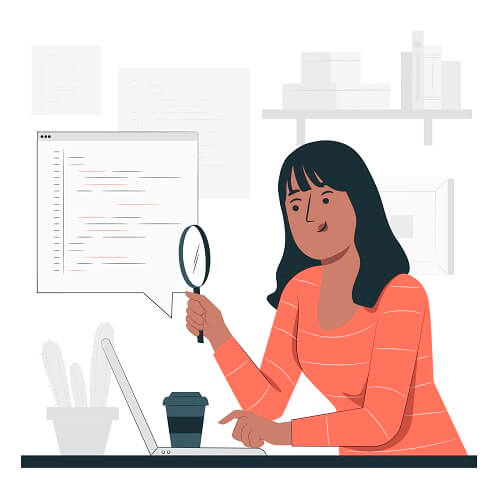 Be Everywhere, Sell Everywhere with Headless Commerce
If you are not tuned into the latest software developments, you may be forgiven for not hearing about or having just a high-level understanding of headless commerce. But headless commerce has the potential to revolutionize an already booming e-commerce industry and holds tremendous potential for e-commerce businesses like your. With headless commerce, your e-commerce site can be modular in architecture so that you can easily respond to customer needs, API-driven so that you can scale as you grow, adopt a unique storefront that never has to be down even while being updated, and ultrafast loading as it is built with PWA.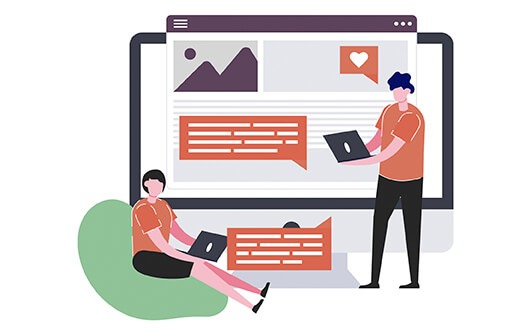 Headless commerce is ideal for large and rapidly growing e-commerce businesses. If you are looking for an e-commerce technology agency reach out to Navabrind IT Solutions. We can help you re-platform your website with ease and speed. As an e-commerce development company, we offer technology services to retail, logistics, manufacturing, hospitality, services and other industries. We help businesses adopt headless commerce and increase their conversion rate.
Headless Commerce Services
Our end-to-end services include business analysis, re-platforming, migration, customization, and deployment.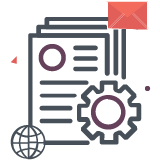 Implementation
We build on React, Vue, and their frameworks like Gatsby.js, Next.js, Vue Storefront, Shopify Hydrogen, and Adobe Commerce PWA Studio.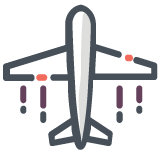 Migration
We can help you migrate efficiently to a headless commerce website, in line with your unique requirements, and stay compliant.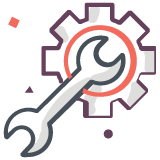 Customization
Leverage customizations from experts who understand application architecture. We hardwire security to your specific compliance needs.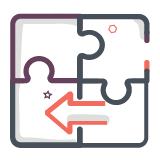 Integration
Integrate with third-party applications via APIs to maximize automation and extract greater transparency and ROI.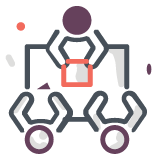 Consulting
Our technology consulting services help clients create lucrative business models in a competitive e-commerce industry.

Maintenance
Manage your e-commerce site hassle-free. Ensure it is feature-rich and always offers an omnichannel experience.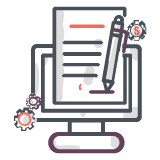 Support
Have an in-house team maintaining your
e-commerce apps but need occasional support and guidance, reach out to Navabrind.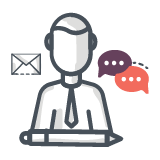 Hire
Need an e-commerce software developer for a short assignment? Hire one from Navabrind, with expertise across industries.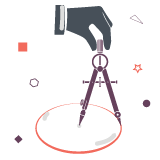 User Training
Our processes are designed to help you increase efficiency, reduce turnaround time and meet your skill requirements.
To better understand our approach to e-commerce application development, check out our strategy for project execution.
Our E-Commerce Expertise Across Industries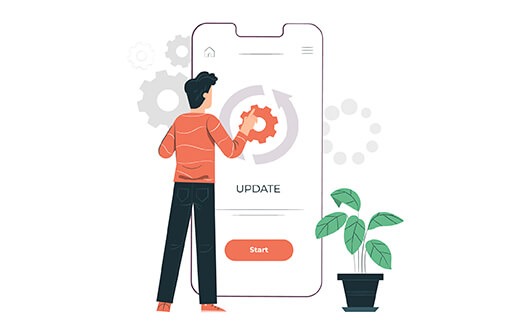 Reach Us for Headless Commerce Implementation Services
Integrate the PIM system with a MDM and DAM
Standardize editorial workflows for productivity
Automate dissemination of product information with a few clicks
Access a web-based user interface and context-sensitive drag and drop option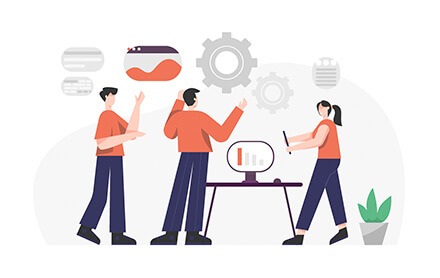 Why Adopt Headless Commerce?
Which is a good e-commerce platform that can manage a storefront with thousands of SKU? How can such a store offer an innovative customer experience? Headless commerce holds the answer.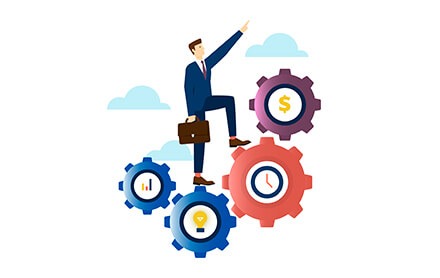 What Does Headless Commerce Offer?
With headless commerce, the front end of your website is decoupled from the back end. The benefit is that you adopt a highly customized website that is deeply aligned to your customer's needs.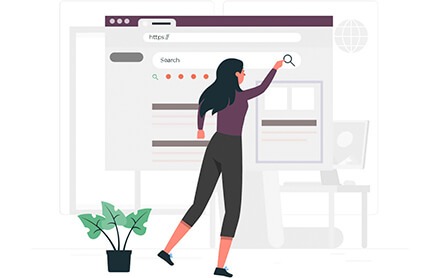 Best Platforms for Headless Commerce
There are several e-commerce platforms that support headless commerce such as Adobe Commerce/Magento, Shopify Plus, BigCommerce, Salesforce Commerce Cloud, and several smaller options.
Reach Us to Develop Your Headless Commerce Website
Launch your e-commerce website with a headless architecture, and deliver a responsive customer experience. Adopt a front-end platform with a modular architecture, and one that scales as you grow. Partner with Navabrind IT Solutions for all your e-commerce development needs.
GET IN TOUCH
Get free consultation on e-commerce business solutions, harness digitalization quickly and cost-effectively.
Some of Our Esteemed Clients