Which E-Commerce Platform Should I Choose: Magento or Shopify?
August 3, 2022
Posted by:

tony

Categories:

Blog, E-Commerce Development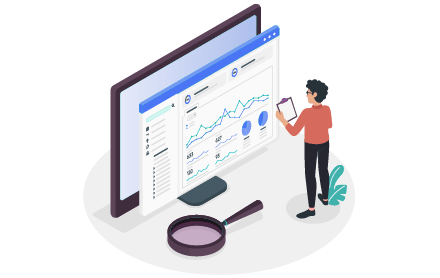 An e-commerce platform is the technology backbone of your business. It is crucial to choose wisely the platform on which you will run your business for several years, train your staff on, and even invest in customizing. If you are wondering which is the best e-commerce software for your business, Magento or Shopify? You are asking the right question.
Magento has firmly established itself as a one-size-fits all website builder and powers over 250,000 e-commerce sites around the world. But Shopify is a close second, for its ease of use and product features too.
A key differentiator between Shopify and Magento is that Shopify is proprietary whereas Magento is open source. Proprietary code cannot be modified by users, while open source can.
Shopify is an excellent platform if you plan a simple store, but if you plan to grow and scale up the features and modules, you will need Magento so that you can edit the source code.
Shopify can be adopted as a software-as-a-service. Users can access a free, 3-months trial and then pay a monthly subscription fee to use the software. The fee depends on the Shopify features the user wants to use. For instance, features such as abandoned cart recovery, gift cards, and advanced reporting. Magento users can access these features for free.
Having a good hosting platform is key to the success of your e-commerce store. Hosting can affect the speed of your site, storage, security, etc. While your Shopify site is hosted on Shopify servers, Magento adopters will need to identify a third-party hosting service and pay for it. The benefit of this is that a user can identify a hosting platform based on his or her budget and growth plans.
Shopify also charges a transaction fee should a user adopt an external payment gateway such as PayPal, Braintree, or Authorize.net. You can avoid this fee by using the Shopify payment gateway.
Shopify is an easy-to-use the platform and is ideal for non-technical users. If you plan to build a large, complex, and scalable store, you would need Magento. This also means that you may need to hire a developer to customize, help you set up, and manage the store.
Shopify is way behind on integrations and extensions and has few add-on apps. Magento offers over 2,300 extensions and a range of frontend features such as coupon codes, gift cards, customer dashboards, and more.
Shopify has around 100 template themes to build your storefront. While Magento 2 has thousands of themes available to users.
Shopify offers 24/7 customer support to its users, while support for Magento comes from its 250,000 developers worldwide who skillfully create solutions to fit almost every unique business need.
Navabrind IT Solutions is an expert in building Shopify and Magento 2.0 e-commerce stores. We have B2B and B2C clients. We also have expertise in integrating Shopify and Magento with Odoo, developing custom web apps and mobile apps, and can integrate your e-commerce website and ERP with Akeneo PIM. With over a decade of expertise, we are an end-to-end service provider in e-commerce technology. Mail us to know more about our offerings, to consult on your requirement or to hire a developer.
A Complete Guide To Magento Integration With Citrus Payment Gateway: What You Need To Know In 2023! September 1, 2023 Posted by: tony Categories: Magento, Payment Gateway No Comments In the digital modernization era, going cashless and diving into online payments is the need of the hour. For the payments to happen online, an online

Amazon Seller Central Account Integration with Odoo is Proven to Grow Business! August 25, 2023 Posted by: tony Categories: ERP Implementation, Odoo No Comments How important is selling on Amazon in the digital modernization era? Have you always had a penchant for keeping your business under the spotlight? Do you wish to expose your business

Odoo vs Zoho: Which Is The Better Software For Your Business? August 18, 2023 Posted by: saranyababy Category: Odoo No Comments Finding the best software to amplify your sales or spearhead business workflow is challenging! Given that there are so many choices one is spoilt for in the market currently, from CRMs to Accounting, to