Smarter Digital Asset Management
August 3, 2022
Posted by:

tony

Categories:

Blog, DAM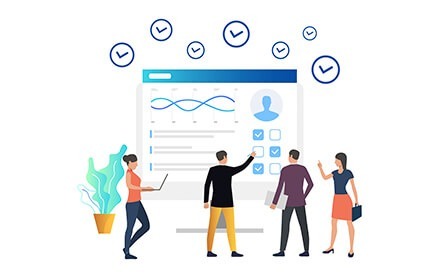 Are your sales and marketing teams struggling to find the right images, videos, and presentations? Is your key marketing content sitting on individual laptops or with specific people? Is your team is constantly racing to create new banners, presentations, and videos for each event? Your e-commerce organization very likely needs a digital asset management solution.
With a single, robust repository for all your digital content, your teams – be they employees or external channel partners- can work faster. Your branding head can oversee and manage the content created and ensure that the content is aligned to your brand guidelines. The brand head can also ensure there are no copyright infringements.
In these times, when images, infographics, videos, and other visual content is gaining increasing importance, no company can allow their visual assets to be stored offline. Most enterprises invest heavily in creating visual assets. Ensure these assets are being used as and when needed and delivering a return on investment is crucial.
As an e-commerce company expands – be it into newer geographies or by way of new products – an increasing number of digital assets are created, and version control becomes essential. Most times, marketing content is geography or language-specific. Managing a growing set of assets is better done through a digital asset management solution.
Choosing the right DAM solution, deploying it, and migrating your data onto it takes time and money. There are a host of solutions in the market. How do you select the right solution for your enterprise? Avoid the expensive process of trial and error, partner with an agency that can guide you as you select a DAM solution, and support you as you adopt it? Reach out to us at Navabrind IT Solutions. We have end-to-end expertise in helping enterprises identify their need, locate the best DAM solution, and migrate to it.
With over a decade of expertise in B2B and B2C e-commerce solutions, we also help small and medium e-commerce businesses deploy Magento, Akeneo PIM, Odoo ERP and integrate them with your DAM solution. We have also helped our clients in the US, Europe, and India with mobile apps, cloud solutions, complex customizations, and have software developers you can hire.
A Complete Guide To Magento Integration With Citrus Payment Gateway: What You Need To Know In 2023! September 1, 2023 Posted by: tony Categories: Magento, Payment Gateway No Comments In the digital modernization era, going cashless and diving into online payments is the need of the hour. For the payments to happen online, an online

Amazon Seller Central Account Integration with Odoo is Proven to Grow Business! August 25, 2023 Posted by: tony Categories: ERP Implementation, Odoo No Comments How important is selling on Amazon in the digital modernization era? Have you always had a penchant for keeping your business under the spotlight? Do you wish to expose your business

Odoo vs Zoho: Which Is The Better Software For Your Business? August 18, 2023 Posted by: saranyababy Category: Odoo No Comments Finding the best software to amplify your sales or spearhead business workflow is challenging! Given that there are so many choices one is spoilt for in the market currently, from CRMs to Accounting, to