Kindle Sales with BigCommerce… Here's how!
August 3, 2022
Posted by:

tony

Categories:

BigCommerce, Blog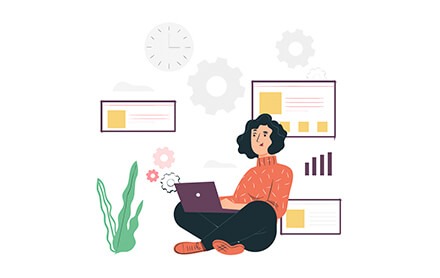 After two years of unparalleled growth, the e-commerce industry is a little worried. Inflation and the prospect of a recession are looming large, and businesses across industries are wondering whether this is the right time to expand and invest in more technology. While the answer is a univocal yes, the correct question to ask is can some e-commerce technology platforms give a budding e-commerce business an edge over its competitors?
BigCommerce makes many promises towards answering this question. Besides enabling you to build a unique storefront, it offers a range of features such as
A plug-in for WordPress
Option to advertise and sell on Facebook
Access to out-of-the-box SEO features
Leverage Google Shopping
Deploy the BigCommerce Buy button so that your customers can reach you from any website
Easily integrate with marketplaces like Amazon, eBay, and others
For those with brick-and-mortar stores, BigCommerce allows users to integrate their point of sale
BigCommerce has carefully crafted features to bolster the sales of an e-commerce business, by integrating modules from operations to inventory.
Additionally, the company is a hosted e-commerce solution so you don't need to additionally buy and manage your storefront on a different server. Their Software-as-a-Service feature allows users to pay a monthly fee for use of the platform. The storefront templates enable users to be up and launch their e-commerce website in days. Over 60,000 merchants use the BigCommerce platform. The company also has thousands of technology partners who can help develop and manage the store for those with little technical expertise.
Is your e-commerce company looking to adopt BigCommerce, or are you planning to integrate your BigCommerce storefront with third-party plug-ins? Reach out to us at Navabrind IT Solutions. We have deep domain knowledge in B2B and B2C e-commerce.
With over a decade of expertise in e-commerce solutions, we help small and medium e-commerce businesses deploy Magento, Akeneo PIM, Odoo ERP and integrate them with a DAM and MDM solution. We have also helped our clients in the US, Europe, and India with mobile apps, cloud solutions, complex customizations, and have software developers you can hire.
A Complete Guide To Magento Integration With Citrus Payment Gateway: What You Need To Know In 2023! September 1, 2023 Posted by: tony Categories: Magento, Payment Gateway No Comments In the digital modernization era, going cashless and diving into online payments is the need of the hour. For the payments to happen online, an online

Amazon Seller Central Account Integration with Odoo is Proven to Grow Business! August 25, 2023 Posted by: tony Categories: ERP Implementation, Odoo No Comments How important is selling on Amazon in the digital modernization era? Have you always had a penchant for keeping your business under the spotlight? Do you wish to expose your business

Odoo vs Zoho: Which Is The Better Software For Your Business? August 18, 2023 Posted by: saranyababy Category: Odoo No Comments Finding the best software to amplify your sales or spearhead business workflow is challenging! Given that there are so many choices one is spoilt for in the market currently, from CRMs to Accounting, to