Is WooCommerce a Good E-Commerce Platform?
August 3, 2022
Posted by:

tony

Categories:

Blog, E-Commerce Development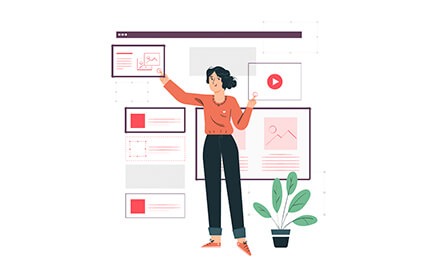 Have you hit upon an e-commerce idea? Do you want to add a storefront to your WordPress blog or website? As a beginner-friendly platform, WooCommerce can get you up and running quickly.
WooCommerce is a WordPress plug-in, and all you need to do is install it on your WordPress blog or website. WooCommerce comes with features such as creating pages, payments, currency, shipping, taxes and others.
While the plug-in is free, you will need to pay for the SSL certificate to ensure security. If you are not integrating with a pre-existing website you will have to buy a domain name and web hosting space as well. Some users pair WooCommerce with Bluehost to simplify the installation and management of WooCommerce.
If your website or blog is already hosted on WordPress, you can access thousands of free WordPress plugins via WooCommerce. Some of the plugins include contact forms, lead generation forms, analytics, SEO, performance optimization, and others. Since WooCommerce is a prominent e-commerce plug-in a large number of services have also built plugins for it.
WooCommerce offers storefront themes that are totally customizable. A small e-commerce company usually has limited budgets and WooCommerce is cost-effective.
Other features of WooCommerce are
An option to add a blog to your platform
Engage in unlimited customizations, especially if you can code or get your technology partner to do it for you
Pick and choose the features you want from hundreds of extension
Install key extensions like abandoned card recovery and stock management
Reach out to Navabrind IT Solutions if you want to implement and manage your WooCommerce store. We can also help you integrate it with a host of plugins and maintain your store for you. We create B2B, B2D, and B2C e-commerce websites and you can reach us to begin a conversation.
Choosing the right DAM solution, deploying it, and migrating your data onto it takes time and money. There are a host of solutions in the market. How do you select the right solution for your enterprise? Avoid the expensive process of trial and error, partner with an agency that can guide you as you select a DAM solution, and support you as you adopt it? Reach out to us at Navabrind IT Solutions. We have end-to-end expertise in helping enterprises identify their need, locate the best DAM solution, and migrate to it.
With over a decade of expertise in B2B and B2C e-commerce solutions, we also help small and medium e-commerce businesses deploy Magento, Akeneo PIM, Odoo ERP and integrate them with your DAM solution. We have also helped our clients in the US, Europe, and India with mobile apps, cloud solutions, complex customizations, and have software developers you can hire.
Planogram In Odoo Will Revolutionize Your Retail Business December 7, 2023 Posted by: tony Categories: Blog, Odoo No Comments It is the era of going digital for almost everything, and you thought the online ecosystem would be crawling behind? The arrangement of products in a store, especially in the retail store, demands a makeover in

Bringing Two Of The World's Most Popular eCommerce Together: Magento eBay Integration! November 9, 2023 Posted by: tony Categories: Blog, Magento No Comments Navabrind's expertise will build a brand experience like no other with unique integrations Out of all the online marketplaces in the world, one that supersedes visibility and shopping is eBay. Not many

Why PIM Is The Future Of Retail Unlocking Its Benefits November 6, 2023 Posted by: saranyababy Category: Uncategorized No Comments PIM centralizes all product data into one single location. With the huge number of SKUs and massive inventory, it is significant to optimize the product information to reach an audience 10X faster. What optimizes and