Is 2022 Going to Be the Year to Adopt a PIM System?
September 21, 2022
Posted by:

tony

Categories:

Akeneo PIM Page, Blog, PIMCore Services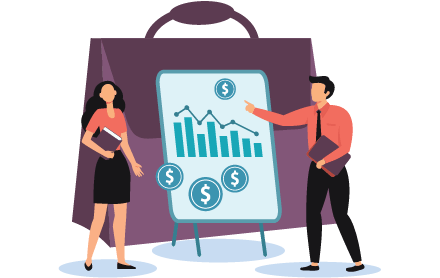 According to Statista, a global business data platform, retail e-commerce sales worldwide are slated to hit 5.5 billion USD in 2022. The growth rate of retail e-commerce has hastened since the pandemic and will continue to accelerate in the foreseeable future. This is absolutely good news for businesses in the e-commerce industry. And if you were hesitant about whether your investment in technology is a step in the right direction, don't.
In the last couple of years, most retailers have put in place robust front-end and back-end e-commerce systems but continue to use excel to manage their product information. Product managers, marketers, and sales spend valuable time wrestling with content updation in siloed systems, debating data accuracy, and wondering if the data on the various sales channels is accurate. If this is the situation in your organization, you need to address it now. Adopt a product information management software or PIM.
Basic Product Data: MPN, GTIN, model name, and product images.
Marketing Messaging: Short marketing description, marketing texts, and warranty notes.
Rich content: Reasons-to-buy, bullet points, product story, videos, PDFs, user guides, and manuals.
Product specifications: Age group, materials, hazardous material warnings, product dimensions, package dimensions, product weight, package weight, and product color.
A PIM such as Pimcore allows relevant teams, such as product managers, marketers, and sales collaborate in information creation and access a single source of truth.
With increasingly accurate information generated, the product information displayed on sales channels from a PIM is high quality.
With no repetition and reworks in content, your organization optimizes labor costs.
Integration with your front-end e-commerce solution and back-end ERP enables your organization to sell more and ensure accurate inventory.
With increasing automation, your organization relies less on manpower and allows technology to work longer and harder for return on investment.
Still, wondering if your B2B or B2C e-commerce organization needs product information management software?
A Complete Guide To Magento Integration With Citrus Payment Gateway: What You Need To Know In 2023! September 1, 2023 Posted by: tony Categories: Magento, Payment Gateway No Comments In the digital modernization era, going cashless and diving into online payments is the need of the hour. For the payments to happen online, an online

Amazon Seller Central Account Integration with Odoo is Proven to Grow Business! August 25, 2023 Posted by: tony Categories: ERP Implementation, Odoo No Comments How important is selling on Amazon in the digital modernization era? Have you always had a penchant for keeping your business under the spotlight? Do you wish to expose your business

Odoo vs Zoho: Which Is The Better Software For Your Business? August 18, 2023 Posted by: saranyababy Category: Odoo No Comments Finding the best software to amplify your sales or spearhead business workflow is challenging! Given that there are so many choices one is spoilt for in the market currently, from CRMs to Accounting, to