Google Cloud v/s AWS v/s Microsoft Azure: Making the Right Choice for Your Business
August 3, 2022
Posted by:

tony

Categories:

Blog, Cloud Technology Services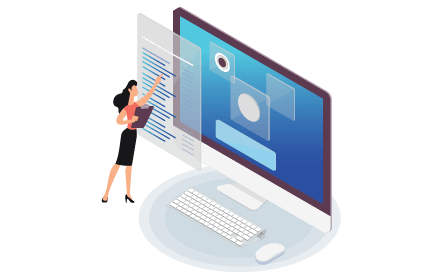 More and more e-commerce enterprises are adopting the cloud for reliability, scalability, and speed of computing. For those enterprises looking to capitalize on the cloud, Google Cloud, Amazon Web Service, and Microsoft Azure offer an excellent choices. These are leading cloud service providers. But which is the best for your business is a question that leaves most entrepreneurs confused. In this blog post, we review all three to enable you to make a smart choice about cloud technology for e-commerce.
AWS is probably the largest cloud service provider in the world and is also the more mature of the three being reviewed in this blog post. AWS has come to occupy this position as it offers nearly every feature in cloud computing. It also offers developer and mobile service management tools. AWS application services are powered by a computing database infrastructure. This is a requirement for all enterprise application development teams. AWS Mobile Hub helps to develop, test, and maintain mobile applications. The AWS Mobile Hub enables users to develop their apps faster and incorporate ready features like content delivery and push notifications. Amazon API, Amazon Gateway, and AWS Serverless Cloud Functions enable developers to focus exclusively on app development. The databases are given and managed by Amazon too. AWS offers a host of storage options. Users can pick and choose the kind of storage that best suits their needs. The cloud service provider also offers robust security to data on the platform. But, like everything, AWS also has its cons. If your enterprise requires a hybrid cloud strategy, Azure may be better than AWS. Small enterprises may also find AWS complex and require advanced expertise.
MS Azure offers its users a reliable cloud computing platform and infrastructure through a vast network of data centers managed by Microsoft. Azure offers a host of services for app development and enables users to work and compute at the capacity required. Azure offers its users virtual machines to host apps and services, and these work with speed as if they reside on the users' premises. Developers using Azure can access SQL relational databases as a Service. This reduces the users' investment in in-house expertise. The Azure Active Directory Domain Services allow users to manage group policies and validation and makes migration to the cloud, easy. Data storage is safe, and developers can easily track their work, perform load tests, and collaborate from around the world. If your organization uses Microsoft services and products, Azure should fit you like a glove. Azure also supports Linux and other open-source application stacks. A drawback, however, is the high level of technical expertise required to configure and maintain Azure applications. It is also less dependable than AWS.
Google offers an exceptionally scalable framework for developers. Over four million apps rely on and utilize Google's platform. Google IaaS can be leveraged to run enormous workloads on virtual machines. Users can easily download and use in-built administrations to develop their applications. Users can also manage and store data on Cloud SQL. Googles' Cloud storage facility is exceptionally reliable. Users can additionally access tools such as Android Studio, Google plugin for Eclipse, Cloud SDK, and Cloud Playground. Google also offers robust IaaS and PaaS services. It is trusted by the open-source community and is investing in analytics, ML, and AI. Google Cloud is ideal for big data and cloud-native apps. The drawback with Google Cloud is that it is rigid in contract negotiations and has a smaller partner ecosystem.
If you need help choosing the right cloud company, need to discuss your decision with experts, or to deploy a solution on the cloud, reach us at Navabrind IT Solutions. We have worked extensively with AWS, Microsoft Azure, and Google Cloud. We have deployed, customized, and migrated applications to all these platforms and have an in-depth understanding of their strengths and weaknesses. We have worked with both B2B and B2C e-commerce clients. We will gladly consult for you or partner with you on your cloud journey.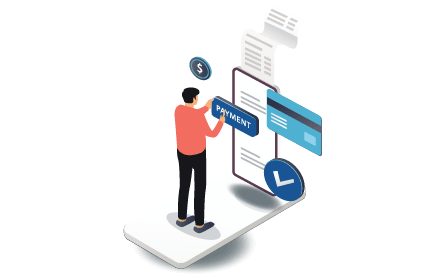 A Complete Guide To Magento Integration With Citrus Payment Gateway: What You Need To Know In 2023! September 1, 2023 Posted by: tony Categories: Magento, Payment Gateway No Comments In the digital modernization era, going cashless and diving into online payments is the need of the hour. For the payments to happen online, an online

Amazon Seller Central Account Integration with Odoo is Proven to Grow Business! August 25, 2023 Posted by: tony Categories: ERP Implementation, Odoo No Comments How important is selling on Amazon in the digital modernization era? Have you always had a penchant for keeping your business under the spotlight? Do you wish to expose your business

Odoo vs Zoho: Which Is The Better Software For Your Business? August 18, 2023 Posted by: saranyababy Category: Odoo No Comments Finding the best software to amplify your sales or spearhead business workflow is challenging! Given that there are so many choices one is spoilt for in the market currently, from CRMs to Accounting, to