Data Linked Business Growth
August 3, 2022
Posted by:

tony

Categories:

Blog, E-Commerce Development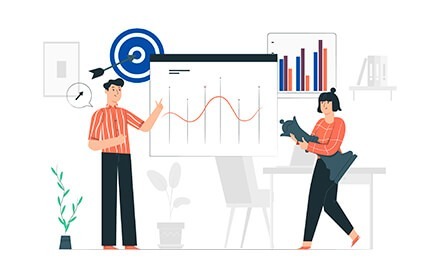 Technology research and consulting company Gartner defines Master Data Management (MDM) as a "technology-enabled discipline in which business and IT work together to ensure the uniformity, accuracy, stewardship, semantic consistency, and accountability of the enterprise's official shared master data assets."
If the four pillars of master data management, namely, migration, consolidation, governance, and access, are done right, the benefits to an enterprise are many.
Experience operational efficiency and business agility from easy access to customer, product, or services data. Employees can act faster with zero ambiguity. This also improves customer satisfaction.
Enjoy improved decision-making from access to streamlined, quality data, which results in revenue growth.
Data-driven activity, no complexity, be it for go-to-market activity, supply chain visibility, or any other.
Identify new opportunities for revenue growth or launch new products and expand the business.
Compliance with data regulations and regulatory standards as data is stored securely. An MDM tool also reduces the possibility of expensive data breaches.
Is your e-commerce organizaton struggling with data silos? Every day without an MDM solution results in the loss of potential of your data? Extract maximum value from your data for business growth. Reach out to Navabrind IT Solutions. We will be glad to drill down into the many benefits your B2B or B2C e-commerce enterprise can extract from your data. We have helped a host of customers across industries retail, logistics, manufacturing, education and more, and we can help you too.
With over a decade of expertise in e-commerce solutions, we also help small and medium e-commerce businesses deploy Magento, Akeneo PIM, Odoo ERP and integrate them with your MDM solution. We have also helped our clients in the US, Europe, and India with mobile apps, cloud solutions, complex customizations, and have software developers you can hire.
Planogram In Odoo Will Revolutionize Your Retail Business December 7, 2023 Posted by: tony Categories: Blog, Odoo No Comments It is the era of going digital for almost everything, and you thought the online ecosystem would be crawling behind? The arrangement of products in a store, especially in the retail store, demands a makeover in

Bringing Two Of The World's Most Popular eCommerce Together: Magento eBay Integration! November 9, 2023 Posted by: tony Categories: Blog, Magento No Comments Navabrind's expertise will build a brand experience like no other with unique integrations Out of all the online marketplaces in the world, one that supersedes visibility and shopping is eBay. Not many

Why PIM Is The Future Of Retail Unlocking Its Benefits November 6, 2023 Posted by: saranyababy Category: Uncategorized No Comments PIM centralizes all product data into one single location. With the huge number of SKUs and massive inventory, it is significant to optimize the product information to reach an audience 10X faster. What optimizes and