5 Tips to Select the Right IT Consultant for Your E-Commerce Business
August 3, 2022
Posted by:

tony

Categories:

Blog, Consulting Services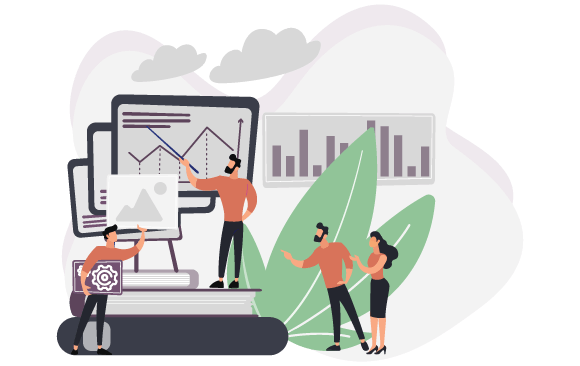 Many small and medium-sized e-commerce companies have a fantastic business or product plan. Unfortunately, some fail to realize this or hesitate to ask for advice to bring these ideas to fruition fast enough. As competition increases, go-to-market time is shrinking and rapidly. Do not hesitate to retain that leg up and get the support when you need it, as you need it.
If you are mulling over a business or product idea and looking for an IT consultant to help you execute it, here are 5 tips that should help you choose the right consultant for your e-commerce business
Experience in your industry: a good IT consultant should have at least a decade of experience in a host of industries including e-commerce. This ensures that he is bringing to the table his extensive experience and learnings from other projects. Before you finalize on the consultant, you can also verify his/her experience by asking for references.
Exposure to the right technology: this is a crucial point and can make the difference between the success and failure of your business or product idea. The IT consultant must have extensive exposure to technology including e-commerce. This ensures that you will receive the right guidance and support. Have as many conversations as you can with the consultant to ascertain that s/he really does understand your domain.
Excellent communication and interpersonal skills: you and your team will be working closely with the IT consultant and therefore s/he must have excellent communication and know-how to nurture and work with a team. Poor communication skills could set you back weeks. Interacting with the consultant a few times will indicate whether s/he has these skills or not.
Professional and well connected in the industry: ideally, you would want to leverage your IT consultant's contact to further your business ideas. For this to happen, your consultant must be well connected. This allows you to grow faster – perhaps by identifying funding for your product, or someone who can explain the licensing process, or someone who can connect you with a large distributor.
Positive, proactive, with a coaching mindset: this is also a quality worth having in your consultant. After all, there will be moments when you would feel intimidated by the work at hand, or you may not have skills in some areas of business. Besides advising you on your product and technology, your IT consultant may also need to mentor you. The consultant should be ready for this and have the skillsets to support you too. Helping you recalibrate your expectations and being honest.
Is your B2B or B2C e-commerce company looking for an IT consultant? If it is for an e-commerce business, look no further than Navabrind IT Solutions. We have had clients in industries such as e-commerce, retail, automotive, electronics, manufacturing, engineering, healthcare, IT and BPM, real estate, and textiles. We have helped them implement, integrate, customize, migrate, support, and maintain their B2B and B2C applications, and we can help you too.
Navabrind IT Solutions has over a decade of expertise in e-commerce offerings. We help small and medium e-commerce businesses deploy Magento, Akeneo PIM, and Odoo ERP. We have also helped our clients with mobile apps solutions, cloud solutions, complex customizations, and have software developers you can hire.
A Complete Guide To Magento Integration With Citrus Payment Gateway: What You Need To Know In 2023! September 1, 2023 Posted by: tony Categories: Magento, Payment Gateway No Comments In the digital modernization era, going cashless and diving into online payments is the need of the hour. For the payments to happen online, an online

Amazon Seller Central Account Integration with Odoo is Proven to Grow Business! August 25, 2023 Posted by: tony Categories: ERP Implementation, Odoo No Comments How important is selling on Amazon in the digital modernization era? Have you always had a penchant for keeping your business under the spotlight? Do you wish to expose your business

Odoo vs Zoho: Which Is The Better Software For Your Business? August 18, 2023 Posted by: saranyababy Category: Odoo No Comments Finding the best software to amplify your sales or spearhead business workflow is challenging! Given that there are so many choices one is spoilt for in the market currently, from CRMs to Accounting, to