Magento Pimcore Integration: The Ultimate Guide To Know Its Importance!
July 25, 2023
Posted by:

tony

Categories:

Blog, DAM, Magento, PIMCore Services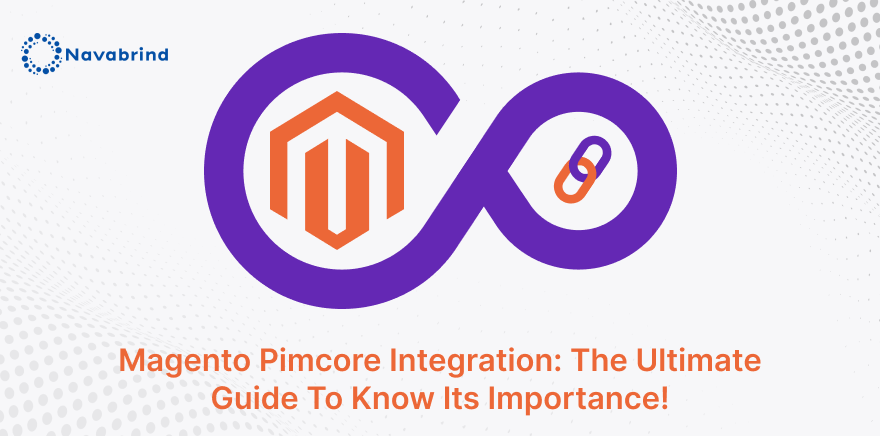 Even if your business has a stellar range of products and unique services to offer your audience, factor in the popularity of the site, and if there is a possibility to scale even higher, then wouldn't you want to implement this success strategy?
Fortunately, there are so many innovative ecommerce platforms that your website can be built on, but Magento remains the top choice. It is undoubtedly a flawless one that takes your online store to scale new heights. 
What if we told you, all this can be multiplied when Magento and another platform are integrated? What is the secret mantra we are talking about? It is Magento integrating with a Product Information Management (PIM) system called Pimcore.
Magento-Pimcore integration spirals into a resilient, benefit-building, and customer-centric online store!
What is a Product Information Management PIM?
PIM is a master repository of data that manages content across various digital touchpoints. And it is so crucial today if your online business revolves around multi-channel marketing and omnichannel selling. There was always a need for Magento to bring all product data into one single unified system. Since collecting and storing data manually was the everyday norm and a single source of operation was missing, a solution was needed at the earliest. PIM Magento integration was the change ecommerce needed!
Compared to an ERP, Pim especially caters to ecommerce business needs and brings all sales channels together. When Magento started, it did so well, and with the boom in its sales, operating on an expansive level became a requirement. It was at this juncture that the ecommerce world demanded a PIM!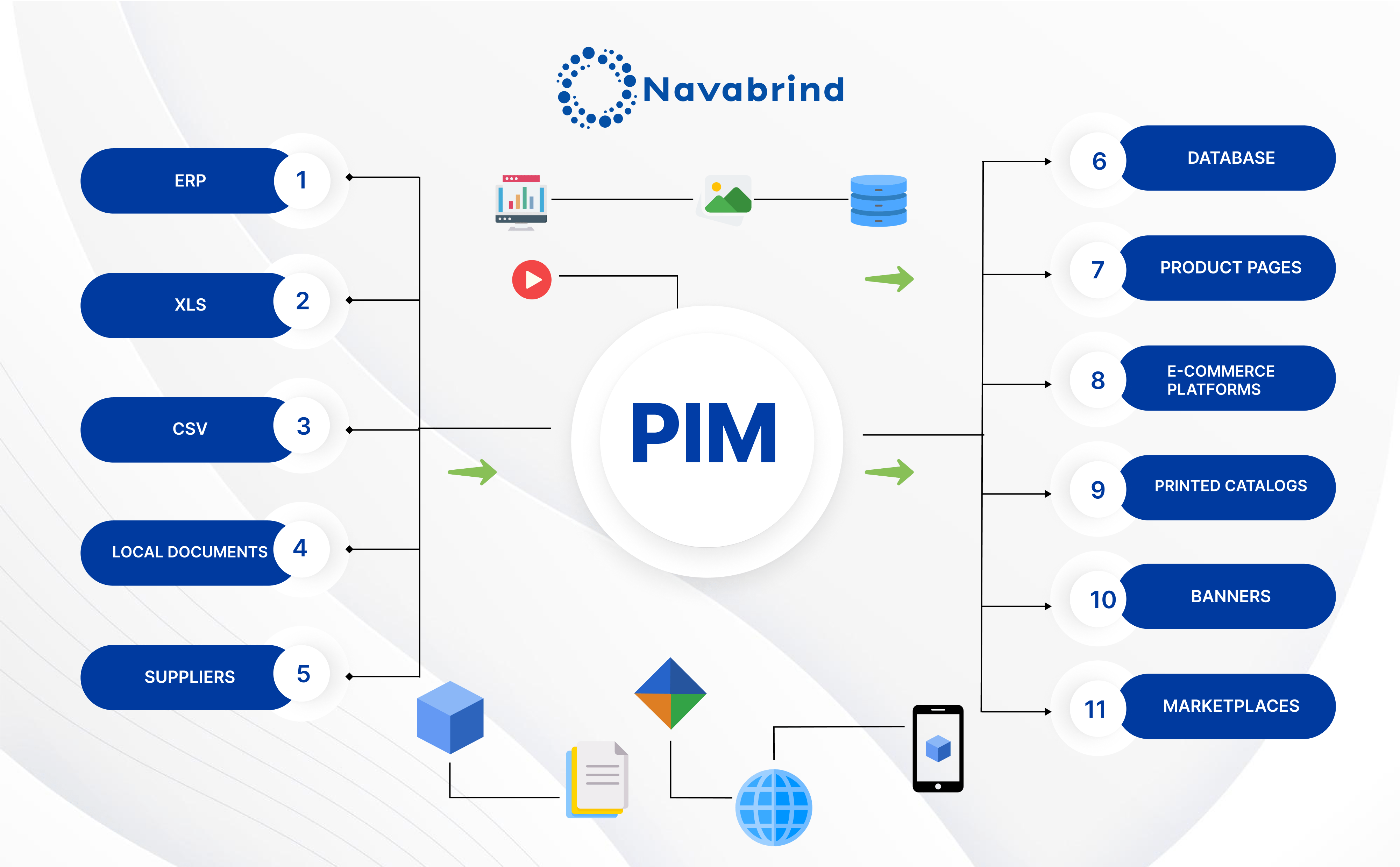 Delving deeper into Pimcore – Digital Asset Management (DAM)!
A groundbreaking development to enrich customer experiences and add value to the digital world, Pimcore is an award-winning open-source content management system founded in 2013. It is written in PHP and provides a unified view of all enterprises related to assets, customer, and product data. The digital world is flooded with a lot of Product Information Management (PIM) systems, but Pimcore is still the popular choice and unbeatable due to the many hats it dons.
Top industries implement Pimcore to further their business growth. Audi, Pepsi, Yamaha, and so many global stalwarts choose Pimcore. Why is Pimcore so close to an online merchant's heart? What makes it a smashing hit in the ecommerce world?
Pimcore's top functionality extends into
Customer Data Management
Digital Asset Management
Master Data Management
Industries that benefit from Pimcore
Although Pimcore is suitable for any industry niche, retailers and manufacturing businesses need it the most to leverage maximum growth. It provides an ideal architecture that offers personalized customer needs, and the multi-vendor marketplace benefits a lot from Pimcore solutions. In the retail industry, the right product content is of significant importance, Pimcore is flexible enough to sync it across diverse channels and this makes it a boon to omnichannel retailing. 
In the manufacturing sector, a single source of data and accessibility to tools is crucial! And with Pimcore, this is a breeze considering it delivers accurate data information, collaborates with suppliers, and speeds up time to market. Why can't Magento then integrate with Pimcore to build a unique platform with multiplied benefits, that will redefine your B2B/ B2C game?
An ecommerce retailer or a manufacturer where huge product catalogs are in day-to-day use would need a Pimcore. It is only befitting that a multi-vendor marketplace chooses to integrate its website with Pimcore to enhance the overall architecture. 
Magento requires integration with Pimcore to handle huge product data and deliver it to various market segments. Once integrated, site owners can conveniently export products, categories, images, and listings from Pimcore to Magento.
Why Does Magento Need Pimcore?
Does your business offer contemporary shopping features? Is your online store truly meeting your B2B/ B2C audience demands? Give wings to your online store so it has a high fly! Pimcore with Magento is the welcome change your online store needs to be the breakthrough solution. 
Pimcore coming into contact with Magento enables operational excellence for your business, cuts down data management costs, and avoids other data-driven mismanagement. It eradicates all product silos, provides your audience with impressive content, and automated processes, and avoids redundancies. Magento needs a PIM to fix the gaps and Pimcore is a magic potion that delivers all this and beyond.
You can also read this blog post, "Benefits of PIM for the Manufacturing Industry" >>
Export categories
Map Pimcore categories with Magento
Export the attributes
Support product images
Export products to many stores
Export products and their variants
Magento Pimcore Integration Makes Your Business Future-Fit!
Most industries do not realize that customers are backing out due to inconveniences while shopping. It doesn't come into the spotlight unless you try another option of collaborating with two platforms that can satisfy customer demands. That is why Magento needs a Pimcore if you want to make your business future-fit. 
Why Should You Integrate Magento & Pimcore?
Efficient product management
When you integrate Magento with Pimcore, product data is enriched and everything relevant to the products is streamlined effectively. With a large number of product data to handle, it is important to get it automated and maintain accurate product information. Improve your customer experience by maintaining consistent and accurate product data.
Faster time to market
Product management forms the crux of any business and when they are looked into consistently, the scope to add new products is easier. The time to market for new products will be faster and businesses can look forward to more productive times.
Improved customer experience
Customers love shopping on websites that offer them the real thing! Accuracy and consistency in product data are visible to the customer and this establishes the trust factor between your business and customer. Pimcore when integrated with Magento does not disappoint in providing the right product information.
Similar tech stack
Pimcore gives merchants an opportunity to get innovative because of its APIs. And a huge advantage lies in both platforms being built on the same technology stack (LAMP stack). This makes it no-fuss work for your IT team. 
Enhanced flexibility
Managing multiple inventories from different locations in one place gives complete control over stock levels. This way you can track your inventory and manage it better. Magento Pimcore integration provides total flexibility to handle inventories.
Why Should You Integrate Magento & Pimcore?
Almost any company that wants to maximize business sales can implement this integration, but if your company fits under most of the categories listed below, then you must steal this deal!
What are they
Your business has a global clientele or starting on selling internationally

The need to optimize product management

There are a huge number of SKUs

There is a need to decrease returns and cut down on complaints

To boost conversions

Eradicate manual efforts and needs automation

Huge data from multiple suppliers

If there is incorrect data spread

If omnichannel selling in marketing and sales is the new goal for your business!
Navabrind has worked with clients for Magento Pimcore integration. We take pride in offering the most consistent, scalable, and powerful integrations. With our team of experienced software developers, we also offer support and maintenance services to ensure the smooth running of your projects!
Schedule a conversation with us now!
Planogram In Odoo Will Revolutionize Your Retail Business December 7, 2023 Posted by: tony Categories: Blog, Odoo No Comments It is the era of going digital for almost everything, and you thought the online ecosystem would be crawling behind? The arrangement of products in a store, especially in the retail store, demands a makeover in

Bringing Two Of The World's Most Popular eCommerce Together: Magento eBay Integration! November 9, 2023 Posted by: tony Categories: Blog, Magento No Comments Navabrind's expertise will build a brand experience like no other with unique integrations Out of all the online marketplaces in the world, one that supersedes visibility and shopping is eBay. Not many

Why PIM Is The Future Of Retail Unlocking Its Benefits November 6, 2023 Posted by: saranyababy Category: Uncategorized No Comments PIM centralizes all product data into one single location. With the huge number of SKUs and massive inventory, it is significant to optimize the product information to reach an audience 10X faster. What optimizes and