How to Hire Programmers for an Urgent Critical Project
August 3, 2022
Posted by:

tony

Categories:

Blog, Hire a Developer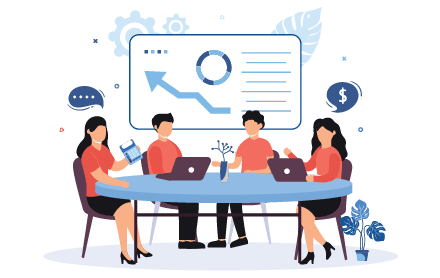 The gig economy is expanding and no longer do young, talented developers wish to be tied to a full-time job. An increasing number aspire to be their boss, take up work they find personally challenging, and work when comfortable. Several platforms have arisen to connect high quality software developers to prospective companies.
3 benefits of hiring a software developer from an agency
For those looking to hire a skilled freelance software developer, you can post your requirement on one of several online platforms or hire a developer from an agency like Navabrind IT Solutions. The benefits of reaching out to a large agency like ours is that you can access a host of services besides web developers and tap into our wider experience.
You can also request us to line up interviews for you with some of our top developers. This means that we do all the groundwork for you.
Another advantage is that if you have a lean team but wish to develop your project quickly. You can hire a team of 3 or 4 different developers from our agency.
We also offer cost-effective packages, and this allows you to work with just one agency to develop your critical project, hassle free.
Do you need to hire a web developer? Reach out to us at Navabrind IT Solutions. We are a digital services company with expertise in e-commerce. We are a digital services company with expertise in e-commerce. We are located in Bangalore, India. Over the last decade, we have developed expertise in over ten e-commerce technologies.
We are a full stack development company. We have extensive expertise in e-commerce and ERP software such as Magento, WooCommerce, BigCommerce, Odoo, and others. With a team of 100 people, you can expect us to bring nothing less than professionalism, processes, and expertise to every project we undertake.
We have also helped our clients in the US, Europe, and India with mobile apps, cloud solutions, and complex customizations.
A Complete Guide To Magento Integration With Citrus Payment Gateway: What You Need To Know In 2023! September 1, 2023 Posted by: tony Categories: Magento, Payment Gateway No Comments In the digital modernization era, going cashless and diving into online payments is the need of the hour. For the payments to happen online, an online

Amazon Seller Central Account Integration with Odoo is Proven to Grow Business! August 25, 2023 Posted by: tony Categories: ERP Implementation, Odoo No Comments How important is selling on Amazon in the digital modernization era? Have you always had a penchant for keeping your business under the spotlight? Do you wish to expose your business

Odoo vs Zoho: Which Is The Better Software For Your Business? August 18, 2023 Posted by: saranyababy Category: Odoo No Comments Finding the best software to amplify your sales or spearhead business workflow is challenging! Given that there are so many choices one is spoilt for in the market currently, from CRMs to Accounting, to