Top 5 Things to Look for When Hiring A Developer
August 3, 2022
Posted by:

tony

Categories:

Blog, Hire a Developer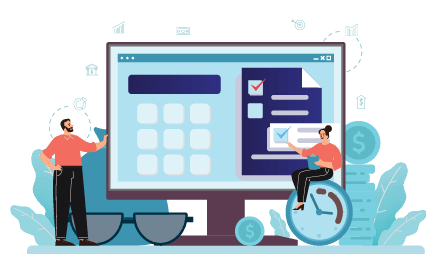 Software is eating the world for breakfast, and the opportunity for automation is tremendous. Not just large companies but small ones and individuals come up with fantastic product ideas they would like to take commercial.
When budgets are tight and the assignment is short, few want to waste time and money signing a contract with a large company. Especially when the software development work could last for a mere few weeks.
This demand for rapid access to software development skills has led to the growth of a host of websites like freelancer.com. According to Zippia, a US-based job portal, the US currently employs 118,002 freelance software developers. The numbers could be in the tens of millions for a country like India where statistics are hard to come by. But no one is complaining.
There is a growing demand for freelance software developers across industries, and an increasing number of people are quitting their full-time jobs and jumping headlong into the gig economy. It is a win-win situation. The industry gets reliable skills without the overhead costs, while freelancers get an opportunity to be their own boss, picking and choosing assignments that excite them.
What are the benefits of hiring a software developer from a freelance site?
For a small company that is just starting or a mid-size company that wants to hire the best talent, the benefits of hiring a freelance developer are many.
Access deep domain expertise for a fixed assignment without committing to the overhead costs of arranging seating, medical insurance, and providing other benefits.
Stay within a tight budget when the company has limited resources. This is especially beneficial for a small company.
Pick and choose freelancers from a host of sites, hire them quickly, negotiate rates, and timelines.
Hire any number of freelancers to ensure your product is developed as fast as you want it to be.
Option to give out a small packet of work and test the developer before signing them up for a prolonged assignment
The benefits are several, but before you reach out to a freelance website looking to hire a software developer, the thing you need to do is accurately map your needs. This could well decide the success of your freelance software development project.
Map your needs before your reach out to a software developer
Have a clear business strategy and determine how the freelancer fits into that plan.
Pen down the development needs with clarity and detail so that you are clear about what you want and can explain your need with clarity.
Have as many internal conversations as you may need so that everyone in your company is on the same page about the product or the freelance assignment. If not, you could be wasting time and money on reworks.
Have clarity on what product development milestones you want to achieve.
Set a strict limit on the budget.
Have clarity on the timelines you want the project delivered by.
Set payment milestones that match the development milestones.
Do some basic research so you understand the technologies you think you should leverage, this enables you to double-check your thoughts with the developer
The benefits of hiring a freelance software developer a many and you have invested the time necessary to map the needs of your critical assignment. The next question to ask is, "what do we look for when hiring a freelance software developer?
Top 5 things to look for when hiring a freelance software developer
The criteria to hire a software developer may vary based on your needs, but these are the top 5 points to consider.
Review the developers' technical skills – this is a no-brainer. Review the developer's CV carefully and ensure he/she is well-versed in the technology you plan to develop your application in, be it Magento, WooCommerce, BigCommerce, Akeneo, or any other. If you know the version in which you wish your application developed, check that too.
Go over the developers' experience – ensure the developer has done the assignment you will give him, many times before. Also, check how many projects the developer has previously worked on.
Check the reference work provided by the developer – at this phase, you can also request to connect to a couple of previous clients you can talk to. This is helpful if your assignment is large, spread over months, requires the developer to partner with your team at some phases, and brings previous best practices to your project.
Set up a couple of calls with the software developer – explain your need to the developer in detail and find out how he/she handled similar projects, previously. Also, ascertain the developers' communication skills. This is relevant if your developer is in a different country. Ensure you have one common language to communicate in. On these calls, you will also be able to gauge whether you and your company will vibe with the developer and review his/her work ethic. Everybody wants to work with a trustworthy person. On the calls, you get to understand the strengths the freelance developer will bring to your assignment.
Collaborate on a small assignment before you give out a large one, and check for the reliability of the developer. Also, understand the processes he adopts, and ensure he meets the expected standards.
Some of the technical skills that e-commerce companies are looking for include Java SE 17, React 17 and 18, SQL Server 2022, JavaScript, AWS, Magento2, PWA, headless commerce, Odoo, BigCommerce, Akeneo Pim, Pimcore, Mediabeacon, and other.
You can also read this blog post, "How to Hire Programmers for an Urgent Critical Project" >>
Risks associated with working with a software developer from a freelancer site
While the benefits of hiring a freelance software developer are many, one also needs to be aware of a few risks attached.
You have to ensure the person has the skill set they claim they have by following some of the suggestions listed above.
Freelancers can be unreliable or if called away due to personal commitment have no one to fall back on to continue their work. This means your development work comes to a standstill. Choose a freelancer with a high rating on the website or only after you have called their references.
While you may check a freelancer's skills, that's all you get. If he is not too experienced, you may not be able to tap into best practices and wider expertise.
You also need to trust that the freelancer is coding correctly and doing the right thing. In case your product develops problems after your assignment with him/her ends there is no way you can hold them accountable.
Reach out to an agency like Navabrind to hire a developer
The risks associated with hiring developers from freelance sites have led an increasing number of companies to hire developers attached to an agency. This ensures that work on your project continues even if the developer is called away on a personal commitment. When you hire a developer from an agency you leverage the expertise and skill set of an entire agency, without actually paying for it.
If you are a small or medium business looking to hire a software or web developer, reach out to Navabrind IT Solutions.
We are a full-stack development company with expertise in e-commerce. We are acquainted with over 10 technologies – front-end, back-end, and databases. We have developed, customized, integrated, and maintain applications for our clients in industries such as e-commerce, retail, manufacturing, hospitality, healthcare, engineering, logistics, and others. We have helped B2B and B2C clients in the US, Europe, and India.
Our technology expertise includes Magento2, Odoo ERP, Akeneo PIM, Pimcore, Stibo Systems, Media Beacon, and others. We work on mobile, and the web. We also have expertise in PWA and headless commerce, and a host of other e-commerce technologies.
Contact us if you would like to inquire into how to hire a developer from us, or just have a conversation.
A Complete Guide To Magento Integration With Citrus Payment Gateway: What You Need To Know In 2023! September 1, 2023 Posted by: tony Categories: Magento, Payment Gateway No Comments In the digital modernization era, going cashless and diving into online payments is the need of the hour. For the payments to happen online, an online

Amazon Seller Central Account Integration with Odoo is Proven to Grow Business! August 25, 2023 Posted by: tony Categories: ERP Implementation, Odoo No Comments How important is selling on Amazon in the digital modernization era? Have you always had a penchant for keeping your business under the spotlight? Do you wish to expose your business

Odoo vs Zoho: Which Is The Better Software For Your Business? August 18, 2023 Posted by: saranyababy Category: Odoo No Comments Finding the best software to amplify your sales or spearhead business workflow is challenging! Given that there are so many choices one is spoilt for in the market currently, from CRMs to Accounting, to