Why PIM Is The Future Of Retail Unlocking Its Benefits
November 6, 2023
Posted by:

tony

Categories:

Blog, PIM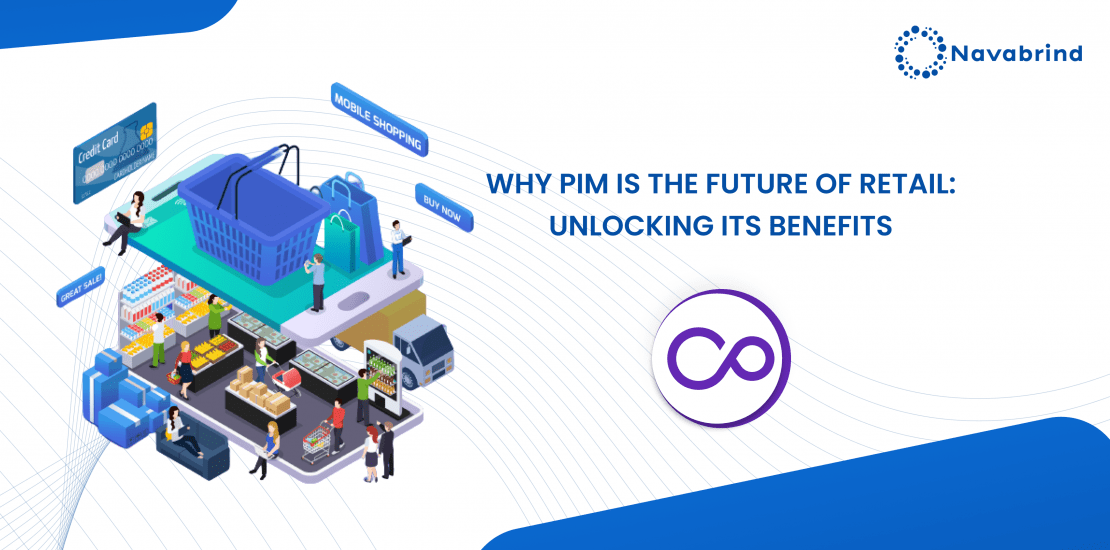 PIM centralizes all product data into one single location. With the huge number of SKUs and massive inventory, it is significant to optimize the product information to reach an audience 10X faster. What optimizes and aligns this process, making different sales channels come together into one Master Source is the key benefit of the PIM system.
PIM is a haven of opportunities to give out the most prolific product information to entice customers, market the business with effective strategies, and tap into digital awesomeness.
Is PIM for retailers the ultimate game-changer? Let's find out…
Establish A Single Version Of The Truth
A single version of the truth is often associated with PIM's Master Source of data that is well-edited, analyzed, formatted, and enhanced with descriptions and images. Product data could represent any business, and whichever industry niche it belongs to, products should be utilized only after maximizing their full potential. PIM system sets quality standards for product information and helps boost sales. 
Some of the industries PIM is used in: Manufacturing, retail, health, fitness, distribution, and ecommerce. 
When Does Retailer Need PIM Solution?
It is time for your retail business to switch to PIM when certain factors assert the need:
If there is a large inventory involved

The need to have a multi-channel selling 

If your business is growing and will scale up in the future

When the product data looks outdated and not SEO-enriched

If manual tasks are involved, time and money are spent on resources to carry out tasks manually
PIM Provides Personalized Product Data!
Nothing beats the personalization feature when it comes to delighting the customer. Pertaining to the industries or the channels, each genre needs its product data personalized to specifics. PIM personalizes data that eventually gives higher conversion rates. With such curated data for every sales channel, it is aimed to meet industry-specific demands to ultimately leverage growth.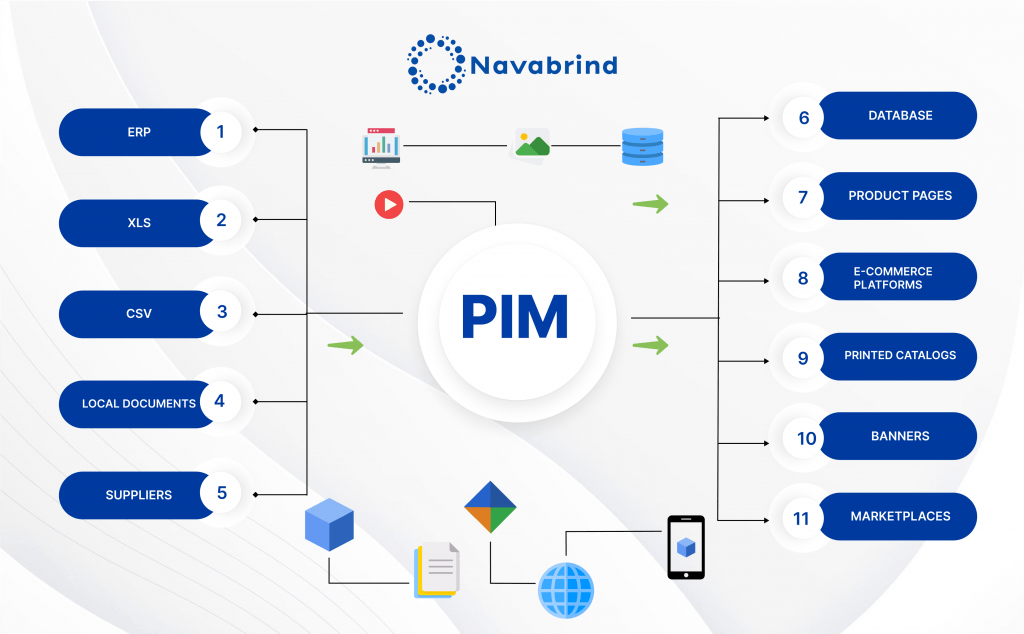 PIM System Vs. Cumbersome Product Data
The modern retailer needs efficient product data at lightning speed. For faster business growth and even faster product launch and time to market, depending on Excel and spreadsheets are outdated. What is required today are intuitive, and intelligent product data which involve no manual tasks, but are simply got with a single click. PIM solution produces this with automated data that looks effective, in sync with the marketing strategies, and digitalizes the system. 
Cumbersome product data will be a mismanaged affair with distorted and weak content that will fail to trigger customer buying. 
GAIN A COMPETITIVE EDGE WITH PIM
Retailers are dependent on a competitive advantage due to the cut-throat competition in the real world. PIM helps achieve faster time-to-market and product launches at break-neck speed, establishing an impactful business reputation among competitors. 
AGILE BUSINESS OPERATIONS WITH PIM
For a retail business to triumph against all odds, business strategies need to be reinvented often. Consistent product updates, enrichment, and publishing across all formats are required to keep it agile. Add to it the scalability factor that PIM provides with integrations and third-party plug-ins that can be added to enhance its capabilities. 
MULTI-CHANNEL SELLING WITH PIM
Retail inventory needs streamlining and omnichannel selling to make its mark. We discussed how the PIM-integrated system makes the product launch process faster and sends the enriched products to sales and marketing channels with channel-specific content. Online websites, physical stores, and marketplaces will find your retail business data information suitable to meet its specifications and be channel-tailored enough to launch in the market.
FOSTERING CROSS-FUNCTIONAL COLLABORATION
With the huge data silos in the retail inventory, it is important to break it down and manage it with a simplified approach. Silos are broken down by PIM and once done, it facilitates collaborative work between teams in an organization. PIM promotes cross-functional teamwork in retail businesses. 
Customers are persuaded to buy products that have beautifully presented data with accurate details. When satisfaction rises, purchase rises too, and clearly, the chances of returning the products are less. There is also an increase seen in buying when relevant products are placed next to each other. Fewer product returns mean elevated brand credibility and reputation. 
ENHANCED PRODUCT DATA QUALITY
65% of ecommerce returns are from the retailer and one of the prime reasons for this is the inconsistent and distorted product data information. Product returns are a common sight in the retail industry and this springs forth from dissatisfied customers. To make product information appear accurate with the right pricing details, materials, sizes, and images, a PIM in place elevates product data to match quality standards. 
Automation is also a key reason for greatly improving data hygiene, thanks to NO MANUAL intervention with PIM in!
Benefits of PIM for Retail
Global marketplace needs optimized retail product data. With PIM, publish it, and reach a wider audience in no time!

With infinite SKUs involved in the retail ecosystem, managing them now from a centralized repository is doable. Simply handle it from the Master Source

Workflows are well connected to retail vendors, stakeholders, & internal teams like, marketing, sales, product teams & more. Bridging the gaps between resources and stakeholders for stronger collaboration happens only with PIM

Digitize the whole process with automation and other branding best practices for your products with visually appealing images, infographics, and descriptions with digital assets

PIM for eCommerce enables faster publishing of content that helps your business do product launches effectively and make a mark amidst competition
Unlock the potential of your retail inventory with Navabrind's PIM solutions
Navabrind is a Pimcore-certified consultant that will help deliver the maximum potential of your retail inventory. Our decade-plus expertise in the customization of PIM solutions, targeted to reach the right audience, distinguishes us from the rest of the market. 
Our team of PIM experts will work on end-to-end project implementation and support with post-implementation services to cover the project lifecycle.
Planogram In Odoo Will Revolutionize Your Retail Business December 7, 2023 Posted by: tony Categories: Blog, Odoo No Comments It is the era of going digital for almost everything, and you thought the online ecosystem would be crawling behind? The arrangement of products in a store, especially in the retail store, demands a makeover in

Bringing Two Of The World's Most Popular eCommerce Together: Magento eBay Integration! November 9, 2023 Posted by: tony Categories: Blog, Magento No Comments Navabrind's expertise will build a brand experience like no other with unique integrations Out of all the online marketplaces in the world, one that supersedes visibility and shopping is eBay. Not many

Why PIM Is The Future Of Retail Unlocking Its Benefits November 6, 2023 Posted by: saranyababy Category: Uncategorized No Comments PIM centralizes all product data into one single location. With the huge number of SKUs and massive inventory, it is significant to optimize the product information to reach an audience 10X faster. What optimizes and