About Our Client - Cascade Rack
Our client specializes in accessories and equipment for outdoor sports and recreational vehicles that are ideal for travel enthusiasts. Headquartered in Bend, Oregon, US, our client approached us initially to re-engineer their existing Odoo ERP. We adeptly analyzed their entire business workflow and were successful in restructuring the Odoo website. The Odoo ERP had major streamlining to be done and to avoid further pitfalls and accelerate business growth, our client approached us to fix the issues and fill the gaps.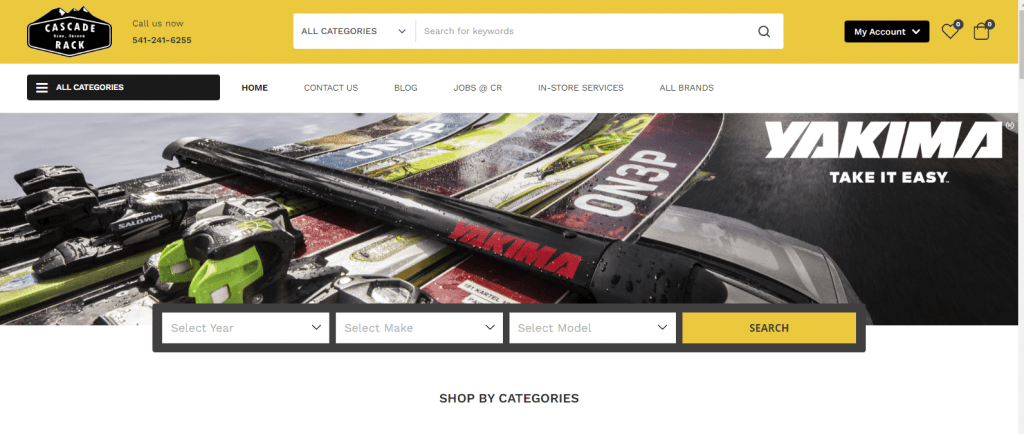 What happened next? Not just Odoo ERP re-engineering, but our client later trusted us with both their Magento ecommerce platform and Akeneo PIM platform. We re-engineered all three platforms and later upgraded to the latest versions too. Magento-Akeneo-Odoo, all three platforms integrated, resulting in a boost in sales. The outcome was stabilized, optimized, and synchronized functionality that lead to the client's growth by a phenomenal 65%
Curated for the love of travel to satisfy the explorer, their stellar product line included bike racks, kayak racks, canoe racks, ski racks, snowboard racks, surfboard racks, stand-up paddleboard racks, truck racks from world-renowned manufacturers like Yakima, Hidden Hitch, Thule, Swagman, Inno, Saris, Kuat, Reese, Malone, Rodmounts, Rhino, Seasucker, Curt, Draw-Tite, Rocky Mounts and more.
Their products securely transport outdoor gear and maximize storage capacity while on travel. A physical retail store in Bend, Oregon allows customers first-hand experience to get to know the store better and get expert advice on travel and safety.

The UI was not efficient enough. It lacked the latest features. Website performance too was slow and needed a revamp.
There was no real-time integration between Odoo & Magento platforms. Both needed a stronger integration which was missing.
Since shipping calculations were complex and they did not have a shipping gateway integration, it was a huge blow to sales and a roadblock to revenue generation.
The system lacked automation to a huge extent. All Magento orders were created in Odoo manually. This was extracting manpower, paved the way to human errors, and became time-consuming.
Customers faced inconvenience in locating the right accessory/ product for their vehicles. Since the purchases were not happening and left midway, there were many abandoned carts seen and conversions not showing up.
We noticed a huge barrier in terms of tax fetching. Customers belonging to different provinces, and calculating taxes for their specific province was a hurdle. A streamlined process was missing. This posed a threat to efficient delivery and overall progress.
Magento version was an outdated one. This caused inconvenience in a lot of operations and the old version did not support the latest processes & features.
Marketing needed a boost. No SEO criteria were met.
S3 Bucket CDN implementation was required to enhance the performance of the website & also to reduce the server load.
There were a huge number of issues with processing orders, invoice creations, connecting receipt printers, canceling orders, pickings, and reversals.
Another hindrance to smooth progression was the duplication found in orders and customer entries.
Operational gaps found in the system were not compatible with the actual business process.
This made it time-consuming to record the transactions.
The return & refund process was carried out manually & returning the products back to inventory was a major challenge everytime.
The installation service process had a lot of gaps that needed to be filled.
Orders received from the ecommerce platform saw manual entries and data collation.
The reports collected were mostly incorrect.
This was a threat to the business growth due to the wrong analytical data accumulated.
Incorrect inventories of retail location and WH location were recorded.
It was a constraint for the client to close the Financial Year (FY) due to the accounting issues traced. Configuration for the right accounts was the need of the hour.
POS (Point Of Sale) systems was unstable & chaotic. Restructuring the POS architecture and aligning was a challenge.
It took around 12-14 days for Akeneo data to sync with vendor product files. Bringing it down to a lesser number of days was the challenge, so that appropriate data could be maintained on-time.
The version used by the client was an outdated one with no contemporary features.
The server saw too many backup files stored in the memory.
Unnecessary instances were recorded. This needed a cleanup and alignment.
We successfully upgraded the old version of Magento to the latest one & implemented all the security patches. This resulted in enhanced security status of the platform.
Special Order & Pre-Order functionality was implemented to improve order flow. This provided the ability to the customers to order products even when it was out of stock as well as pre-book the products which were about to be launched.
TaxJar was integrated to calculate taxes efficiently & accurately. Taxes were done based on the province of the customer once the shipping address was entered. This saved time and effort.
Complex shipping calculations were simplified and orders were delivered to the customers' addresses according to the provinces.
This had a positive impact on branding, marketing & especially sales. UPS shipping gateway was also integrated.
We revamped the UI frontend with a custom theme which was a must for this kind of industry. The site's performance was elevated higher with optimization and re-engineering of the old codes.
Vehicle Fitment Data, a custom search module was implemented to allow the customers to easily search products that are compatible with the customer's vehicles.
The feature was infused on the main home page and the product listings page. This boosted sales and reduced abandoned carts.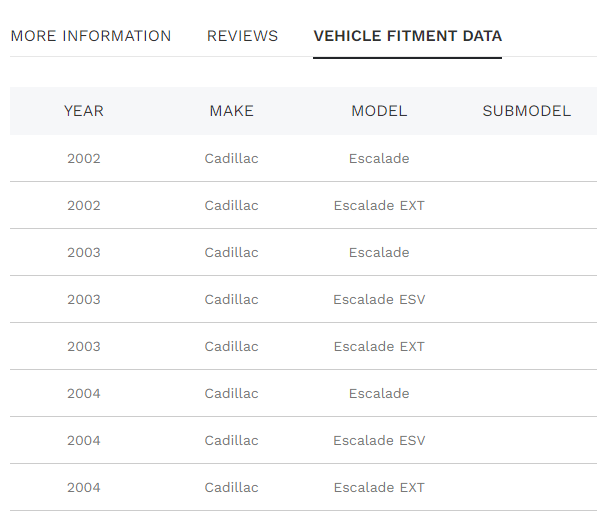 The other augmentations in addition were:

Integrated Odoo & Magento to power the business operations with efficiency. With this, Odoo became the central order management system.
Integrated Odoo with Akeneo to have one source of products of all types.
Since the client faced issues while closing the FY year due to the mismatch in the accounts, we adeptly identified and worked to provide the correct accounting data by proper adjustments & right accounting configurations as per US standards, and thereby the client closed the FY with no hindrances.
Re-engineered the POS architecture that boosted the complete POS performance, operations, and Autoclose with the right validations. We tremendously improved the products synchronization with POS and implemented online returns orders in POS as well.
Moreover, we interconnected all the POS data in real-time to ensure there is no gap between POS's in Retail as well as the Warehouse POS.
Implementation of Returns & Refunds in POS paved the way for maximum customer satisfaction.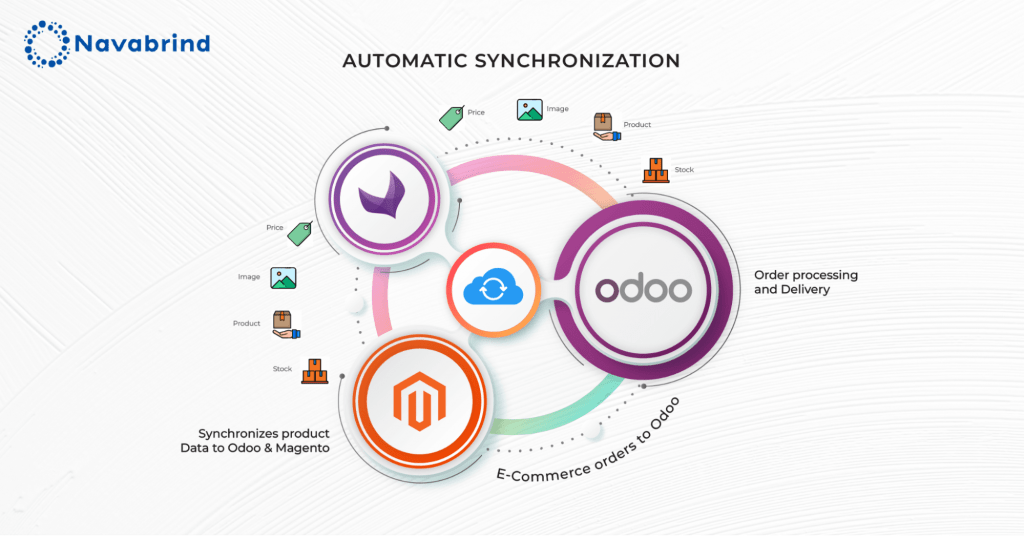 Issues with the data sync of vendor product files were resolved to bring down the number of days from almost 10-12 to max 3 by implementing History-Based synchronization along with S3 CDN.
Automated Batch product exports to Odoo & Magento channels resulted in accurate & uniform data.
Akeneo backup customizations & optimization improved the performance drastically.
New features, an improved user-friendly system, and the latest security measures were now integrated and replaced the old Akeneo version.
Marketing strategy kickstarted with Organic SEO that helped maintain its success standards. This is now bringing regular orders via the online store which was not seen earlier.
Brought down the server cost and saved on revenue with our strategic approach.
Old files stored as backup were cleaned up via auto jobs.
We also cleaned the unused instances and occurrences and now providing continuous support in server maintenance.
Regular monitoring of the server is also carried out everyday to ensure the stability & performance of all the connected systems.
With Navabrind's problem-solving approach, strategic analysis, and robust software platforms, the client's ecommerce store saw more visitors landing on the site, and their overall operations showed impactful results with an increase of 65%. Regular orders and purchases have increased as compared to what was seen earlier.
It's always been a promise of Navabrind to craft customizable solutions for ecommerce, ERP and Product Information Management (PIM) systems. We eliminate tech silos, simplify product management, and create niche customer online journeys. We are a premium multivendor marketplace with success stories that we can proudly boast of. One such delightful association was with Cascade Rack and we truly thrived on making this project a successful one.
Schedule a conversation with us now!