Why Headless Commerce Offers Tremendous Heart to E-Commerce Businesses
August 3, 2022
Posted by:

tony

Categories:

Blog, E-Commerce Development, Headless Commerce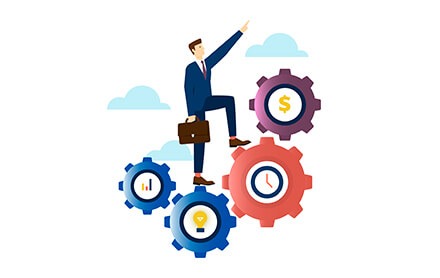 If your e-commerce business markets direct-to-customer and is omnichannel, headless commerce is just what you need.
There's more head in headless
With headless commerce, your front-end website is decoupled from the back-end application. The benefit is that you can adopt a highly customized website that is deeply aligned to your customer's needs. It also means you have the flexibility to adopt new features, tweak your website and stay keenly competitive. One of the reasons headless commerce has a rapid uptake among e-commerce companies is for the higher security it offers. To get an idea of the very best websites that have been built on headless commerce, you can check out Nike, Plenaire, Kirklands, and Manchester City Football Club.
Your e-commerce business can have an innovative, personalized website built on PHP, ReactJS, Angular, or any other framework. While for the platform you can use Magento 2, BigCommerce, Shopify Plus, or others.
Another way to transition your website to headless commerce is with progressive web applications (PWA). With PWA, your website would be built on PWA headless commerce. PWA allows you to maintain proof of your build and refresh your website design as frequently as you need. You can do this without having to re-implement the whole content. Launch stores quickly and modify your website without impacting the backend or your customers' experience. From the users' perspective, the website is light to load even with the internet is intermittent.
Thanks to the modular architecture of your headless commerce website, the backend can be integrated with a host of third-party applications. These can range from Odoo ERP, NetSuite, MS Dynamics, and others. Instead of a whole ERP, you can also integrate with just modules such as shipping and warehousing, manufacturing, inventory, DAM, MDM, and other applications as you need them. A modular front end and backend ensure all your applications are designed to meet your exact business needs.
You know your e-commerce business is ready for headless e-commerce when
You want to deliver a highly differentiated customer experience
You want to make design tweaks to your website, rapidly
You have a 'world is my oyster' marketing strategy
You want zero downtime for website updates and still want fast website performance
Want a cutting-edge website
Want advanced functionalities that are not available with plugins
Go headless commerce with Navabrind IT Solutions
While headless commerce is the best, getting there will require you to partner with a reliable agency. As an e-commerce development company, Navabrind IT Solutions has helped small and medium-sized e-commerce companies to adopt Magento, Odoo, Shopify, Akeneo PIM, MDM, DAM, and a host of other solutions.
For over a decade, we have helped e-commerce businesses to adopt technology, transition to it along with their data, and maintain their technology ecosystem. We do simple implementations and complex customizations and have clients from the US to Southeast Asia. We have helped B2B and B2C e-commerce companies grow and thrive when powered by the right technology.
Reach Navabrind IT Solutions to schedule a conversation on how your e-commerce business can quadruple sales with headless commerce.
A Complete Guide To Magento Integration With Citrus Payment Gateway: What You Need To Know In 2023! September 1, 2023 Posted by: tony Categories: Magento, Payment Gateway No Comments In the digital modernization era, going cashless and diving into online payments is the need of the hour. For the payments to happen online, an online

Amazon Seller Central Account Integration with Odoo is Proven to Grow Business! August 25, 2023 Posted by: tony Categories: ERP Implementation, Odoo No Comments How important is selling on Amazon in the digital modernization era? Have you always had a penchant for keeping your business under the spotlight? Do you wish to expose your business

Odoo vs Zoho: Which Is The Better Software For Your Business? August 18, 2023 Posted by: saranyababy Category: Odoo No Comments Finding the best software to amplify your sales or spearhead business workflow is challenging! Given that there are so many choices one is spoilt for in the market currently, from CRMs to Accounting, to