Why Choose Odoo ERP for Your Business
August 3, 2022
Posted by:

tony

Categories:

Blog, ERP Implementation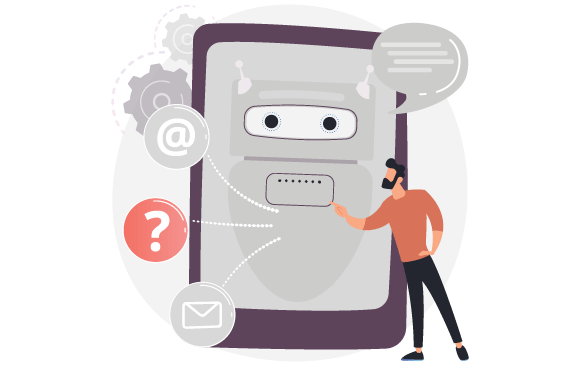 Focus on attracting customers and growing your e-commerce business. That's where your expertise is, and manage all the aspects of your business with a comprehensive ERP application.
Gain visibility into various functions of your business, such as strategizing, planning, and actioning, by tapping on a few keys. As a management software, Odoo ERP does this and more for you.
This ERP comes bundled with several modules, including warehouse management, accounting, project management, manufacturing, point of sale, e-commerce, CRM, sale, purchase, human resources, payroll, contracts management, subscriptions management, and invoicing and payments.
The best part about Odoo ERP is that it is open-source and easily customized to any business need. As a leading ERP, it has over 7 million users across the world and is adopted by small, medium, and large businesses. This means that Odoo has the potential to scale as you grow.
Why go through the pains to manage separate applications for your various business functions? Why invest in licenses when you can adopt a comprehensive, reliable EPR like Odoo? The Enterprise version of Odoo is offered for Windows, Red Hat, Ubuntu, and Linux.
Navabrind IT Solutions is a certified Odoo partner. We consult and help you choose the right modules for your business. We implement and customize these modules, migrate your data to Odoo, and support, maintain, and update your ERP when new patches hit the market. All in all, we help you automate a maximum number of business functions so that you are focused on your core skills – that of promoting your fantastic product and attracting customers.
Why deploy an ERP for your business?
As a business grows, the number of processes that need to be managed begins to grow. If you are people-dependent that means your business works for just eight or nine hours a day. It also means that your business does not work on holidays and weekends. That's inconceivable in this digital age.
With an ERP, all your business functions are automated, and your business can work quickly, cost-effectively, and transparently. Besides, an ERP enables data security, and an opportunity to identify new avenues for revenue generation.
Here are some reasons why your business should adopt an ERP and say goodbye to point solutions that are hard to manage.
Maximum automation – A single, comprehensive ERP with its various modules can ensure automation across the organization. Data flows from one department to the next, automatically. For instance, an order for 5000 pieces of a 500 ml bottle will automatically check with inventory and see if this quantity is in store, it will then go to the finance module for payment, and manufacturing will be alerted with the specs of the product if it needs to be manufactured. Warehousing and logistics will be alerted too. All, with no human intervention. An ERP has the potential to work for your organization, 24/7.
Improved collaboration across departments of the organization – With automation, each department has its work cut out for them. The information shared across the organization is accurate, and the department can work fast, and with minimal supervision. This reduces the cost of production.
Improved productivity – as there are no manual processes. The ERP has just one version of data, and planning and execution can happen seamlessly.
Better insights and business intelligence – at the department and corporate levels. Insights allow for accurate forecasting and planning. Data analysis can be generated along several parameters such as location, product, region, department, profitability, date, and more.
Improved regulatory compliance – be they related to taxation or production. Automation provides an option to monitor, review, and share data with regulatory authorities.
You can also read our blog post "What Can Odoo ERP Really Do for My Business?">>
Why choose Odoo ERP for your business?
Odoo offers robust integration with a front-end like Magento2 – Users can build a complex website. Access a website configurator, building blocks, smart color presets, gradients, blocks and shapes, animations, dynamic blocks, customize layouts, integrate Google fonts, and a library. Users can also adopt a media manager, publish in multiple languages and publish multiple websites on the same database. Users can access SEO tools, and a dashboard to track visitors. Magento offers a developer-friendly code editor and CSS editor. Users can also access headless commerce and PWA to build future-ready websites, and all websites are mobile-friendly.
Odoo is a modular ERP – Comes with nine essential modules and a large number of sub-modules. Additionally, there are hundreds of apps that can easily integrate with the ERP. The entire list of Odoo modules can be viewed here>>
Here is a high-level list of Odoo modules and sub-modules
Odoo Accounting – Accounting, invoicing, expenses, documents, sign, Spreadsheet (BI)
Odoo Inventory and Manufacturing – Inventory, manufacturing, PLM (Project Lifecycle Management), purchase, maintenance, quality
Odoo Sales – CRM, sales, point of sales (PoS), subscription, rental
Odoo Marketing – Marketing automation, email marketing, SMS marketing, social media marketing, events, surveys
Odoo Human Resource – Employee, recruitment, time-off, appraisal, referral, fleet
Odoo Productivity – Discuss, approvals, IoT, VoIP
Odoo Services – Project, timesheet, field service, helpdesk, planning, appointments
Odoo Website Apps – E-Commerce, website builder, blogs, forums, e-Learning, live-chat
Customization tool – Odoo Studio
Odoo is open source – Most software developers would agree that open source is the future, and most product innovations are currently being made on open-source software. This makes Odoo everything an enterprise would look for in an ERP.
Users do not have to purchase a license to access this ERP unless they want to access the Enterprise version
Developers can easily access the source code to make required customizations
Benefit from a whole community of developers who are constantly improving the code and adding new features
Experience the benefits of not having a vendor lock-in. This means you can migrate to a different ERP should you wish to, anytime
With access to the source code, integration with any number of applications becomes a breeze
Odoo is an affordable ERP used not just for large e-commerce businesses but small and medium businesses as well – Odoo has a free trial, so you can get a feel of the ERP with zero investment of dollars. The community version of Odoo has no license fee, while the Standard and Custom versions come with advanced features and customized modules, that you can access at a small fee. The cost of Odoo is considerably less than other ERPs, and your business can scale from the free to the licensed version as you grow.
Odoo is easy to integrate with other applications – Odoo offers APIs to hundreds of applications. Since it is an open-source ERP, your coders will find it easy to integrate any number of your business applications with Odoo. This is a key reason why Odoo is so widely used. The Odoo website itself hosts a thriving forum for web developers who exchange notes, post their questions, and guide each other through integrations with other applications.
Web-based application – You can choose from two versions of Odoo – on-premise or web-based. With a web-based application, you don't need to invest in servers and other infrastructure to run the ERP. Web-based also means that the ERP can be accessed through a web browser, offers multiuser management, and is accessible 24/7.
Reach out to Navabrind IT Solutions for your Odoo ERP implementation
An ERP is the technological foundation for an organization and is a crucial application for the organization's success. Adopting an ERP is a big decision for most companies and implementing it is just as big. It is also a large application having organization-wide implications.
An ERP is leveraged for many years after its implementation, it will need to be periodically maintained, updated, and customized to the changing needs of the business.
An important aspect of adopting an ERP is signing up with the right technology partner who can stand by you in the years to come.
As a certified Odoo partner, we from Navabrind IT Solutions can consult and help you with end-to-end Odoo implementation. We have helped several B2B and B2C businesses in the last decade.
As an e-commerce technology provider, we have worked with hundreds of customers in e-commerce, retail, healthcare, engineering, logistics, and other industries, helping them implement, customize, migrate their data, maintain, and support their ERP.
We offer a range of packages that you can pick and choose from so that your ERP implementation is cost-effective and supported by future-ready technology.
We help small and medium e-commerce businesses deploy Magento2, Akeneo PIM, Pimcore, Stibo System, MediaBeacon, Odoo ERP, and other solutions.
Planogram In Odoo Will Revolutionize Your Retail Business December 7, 2023 Posted by: tony Categories: Blog, Odoo No Comments It is the era of going digital for almost everything, and you thought the online ecosystem would be crawling behind? The arrangement of products in a store, especially in the retail store, demands a makeover in

Bringing Two Of The World's Most Popular eCommerce Together: Magento eBay Integration! November 9, 2023 Posted by: tony Categories: Blog, Magento No Comments Navabrind's expertise will build a brand experience like no other with unique integrations Out of all the online marketplaces in the world, one that supersedes visibility and shopping is eBay. Not many

Why PIM Is The Future Of Retail Unlocking Its Benefits November 6, 2023 Posted by: saranyababy Category: Uncategorized No Comments PIM centralizes all product data into one single location. With the huge number of SKUs and massive inventory, it is significant to optimize the product information to reach an audience 10X faster. What optimizes and