Top 5 Product Information Management Software in the Market
August 3, 2022
Posted by:

tony

Categories:

Akeneo PIM Page, Blog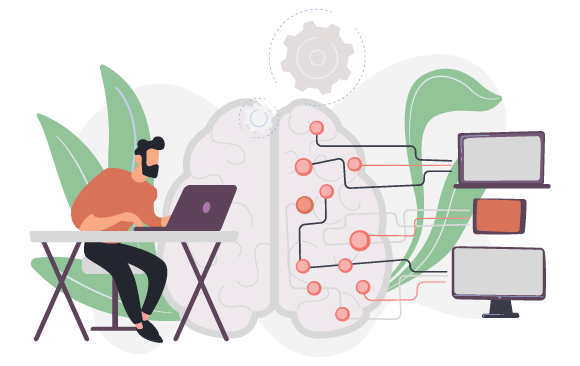 Most e-commerce retailers sell thousands of SKUs and varieties of products. Managing the marketing information related to all these various products, creating channel-wise marketing collateral, and sharing this information between the sales and marketing teams, can become a jumble of activities that are prone to error.
When e-commerce businesses handle a large number of products, sell online and in-store, and need to manage product information across sales channels, Product Information Management Software becomes an absolute necessity.
What is Product information management (PIM) software?
Product information management (PIM) software helps users manage all the product information in one single repository. Whether the product information is in text, images, videos, ppts, pdf, audio files, or in any other digital format.
A PIM empowers e-commerce businesses at multiple levels.
It helps the creative team manage and disseminate visuals with ease. Creating channel-wise collaterals, and tracking their consumption.
A PIM enables the brand team to ensure the brand image is easily curated and disseminated.
A PIM enables creative, marketing, and sales teams to collaborate across geographies.
It enables the marketing team to access the correct and current marketing information and disseminate it in the current channels.
A PIM ensures that customers have a single visual and content experience of the enterprise.
If your e-commerce business is planning to adopt PIM software, you are probably wondering which is the best software for you. The market is flooded with options and that's why we have put together a short ready-reckoner of the top 5 PIM software widely in use.
What are the top 5 PIM software being widely used?
Here is a list of the top 5 product information management software that is being used by most enterprises worldwide.
Akeneo PIM – is also known as a product experience management (PXM) solution and can be deployed for e-commerce, mobile, and physical point of sale. It is an open-source PIM, that is easily customizable and user-friendly. Akeneo PIM is also a comprehensive solution and comes in three versions, namely, Enterprise Edition Growth Edition, and Community Edition. Akeneo PIM is widely used not only for the expanding feature set it offers but also because it can be integrated with a number of front-end solutions. Akeneo has a connector with Magento2, the most widely used e-commerce front-end platform.
Some Features of Akeneo PIM
Access activity dashboards
Create asset categorization
Create an asset library
Engage in Asset Lifecycle Management
Easily engage in asset sharing
Integrate with a CMS
Create catalog, categorization, and groups
Leverage collaboration tools
Create content and create a content library
Customize company branding
Access data analysis tools
Engage in data capture, transfer, and modeling
Access Digital Asset Management
Engage in management – distribution, marketing,
Multi-Channel Distribution, management, marketing, and more
Pricing: Akeneo PIM offers a free trial, a free plan, and a subscription model.
Pimcore – After Akeneo PIM, Pimcore is probably the second most widely used PIM software. It is used by over 100,000 businesses worldwide. The Pimcore platform is used to manage, aggregate, and distribute digital products and master data for any channel and deliver user-centric personalized customer experience on any device. Pimcore offers three editions, namely Cloud Edition, Enterprise Edition, and Community Edition. The key reason why Pimcore is so widely used is that it offers built-in DAM, CMS, and digital commerce modules. It enables users to manage product information, build a digital experience, and sell through just one platform. The software also has an API-driven architecture and is open source.
Some Features of Pimcore
Data modeling
Data management
Data quality management
Workflow management
Digital asset management
Omnichannel publishing
App and data integration
Product experience portal
Product data syndication
Marketplace integration
Product feed management
Enterprise translation management
MS Office and Adobe integration
Enterprise print publishing
Pricing: To learn about the pricing, schedule a demo of Pimcore and then receive a customized quote.
Salsify – combines three solutions to offer its users an experience management platform, namely, integrated PIM, digital asset management, and experience builder. Salsify is a cloud-based PIM solution that gives its users real-time information. It has been recognized by Forrester in 2021 as a visionary and fast-moving PIM software. This PIM is ideal for manufacturers, retailers, and distributors. It includes a robust product experience management suite and multiple syndication options. If your e-commerce business needs to syndicate content to a large number of marketplaces and across channels, Salsify is just what you need. This PIM also has strong data enrichment features and can be installed in a short 3 to 6 weeks.
Some Features of Salsify PIM
Access controls and permissions
Asset sharing, categorization, and asset library
Audit management
Catalog creation and categorization
Channel analytics
Collaboration tools
Content creation option
Content management via a library
Content publishing options
Cross-selling functionality
Data modeling, quality control
Digital asset management
Document classification and management
Master record management
Metadata management
Multi-channel and multi-store marketing
Product lifecycle management
Resource management
Pricing: Salsify offers a subscription model that can be customized and scaled to the needs of its customers.
Catsy – is ideal for small and medium-sized businesses, and is a PIM and DAM solution. Besides its other features, Catsy allows for the linking of product information and digital assets. It also enables the creation of distributor-ready content. Catsy integrates easily with platforms such as Shopify, Magento, BigCommerce, and others. It also allows for easy importing and exporting of data in bulk, this is especially beneficial when product information needs to be updated on a daily basis. Catsy is also aesthetically designed and has image tiles, categories, and filters that are adjustable to each user.
Some Features of Catsy PIM
Metadata tagging
Catalog design and publication
Digital assets import and export
Data validation and completion
Digital assets management
Task management and notifications
Workflow customization tools
Digital assets transformation
Bulk maintenance
Search and filter
Barcode creation
Data publication to marketplaces
Channel formatting
Product content management
Content completion reports
Pricing: Catsy has three versions on offer namely Team, Professional, and Enterprise and you have to request a quote.
Kontainer – over 350 companies use Kontainer and say this product information management software is elegantly designed and user-friendly. Kontainer brings together robust PIM and DAM software so that not only do users store all their products related to digital content in a single repository but can seamlessly access it to create marketing collaterals. Kontainer has been carefully designed so that data can be easily shared with resellers, webshops, and B2B platforms via export or integration.
Some Features of Kontainer PIM
Advanced media search
Advanced user permissions
Album management
Comment and approval tool
Digital showroom
Local file browsing
Crop and conversion tool
MS Office and Adobe integration
Analytics
Tag management
CMS and webshop integration
GDPR and data management
Sales presentation tool
Integrated image editing
Integration with DAM, ERP, CRM, and email marketing tool
Pricing: Kontainer offers a 30-day free trial and the pricing is customized to an e-commerce business need.
The PIM Software you choose depends on your needs and the ERP you need to integrate with it.
You can also read our blog post, "Top 10 Benefits of Product Information Management Software" >>
Are you looking to adopt product information management software for your B2B or B2C e-commerce business? Are you trying to decide which is the right software for you? Reach out to Navabrind IT Solutions. We have installed Akeneo PIM and Pimcore software, customized, and integrated it for retailers across the US, Europe, and India. We will be happy to share our perspectives and experiences with you. Mail us to know more about our offerings or to schedule a call.
With over a decade of expertise in e-commerce solutions, we help small and medium e-commerce businesses deploy Magento and Odoo ERP. We have clients in Retail, E-commerce, Manufacturing, Logistics, and other industries with mobile app solutions, cloud solutions, and complex customizations. You also have software developers you can hire.
Planogram In Odoo Will Revolutionize Your Retail Business December 7, 2023 Posted by: tony Categories: Blog, Odoo No Comments It is the era of going digital for almost everything, and you thought the online ecosystem would be crawling behind? The arrangement of products in a store, especially in the retail store, demands a makeover in

Bringing Two Of The World's Most Popular eCommerce Together: Magento eBay Integration! November 9, 2023 Posted by: tony Categories: Blog, Magento No Comments Navabrind's expertise will build a brand experience like no other with unique integrations Out of all the online marketplaces in the world, one that supersedes visibility and shopping is eBay. Not many

Why PIM Is The Future Of Retail Unlocking Its Benefits November 6, 2023 Posted by: saranyababy Category: Uncategorized No Comments PIM centralizes all product data into one single location. With the huge number of SKUs and massive inventory, it is significant to optimize the product information to reach an audience 10X faster. What optimizes and