Top 10 Benefits of Product Information Management Software
August 3, 2022
Posted by:

tony

Categories:

Akeneo PIM Page, Blog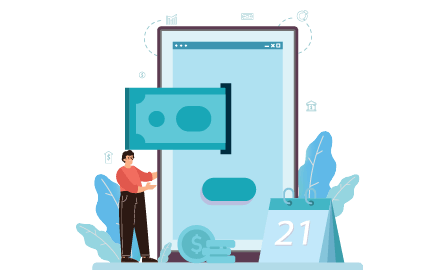 Brad owns a sportswear store in Miami. He has over a hundred different products such as t-shirts, jackets, pants, gloves, socks, goggles, sippers, and hairbands to name a few. He has stuff for men, women, and children. Brad's store stocks both summer and winter sportswear and sells products from eight different brands. He sells on four online channels and also at his large store in Miami. He manages his large inventory and sales channels with a staff of just five people as he has smartly automated processes with Akeneo PIM.
What is Product Information Management Software?
Product information management or PIM is a comprehensive modular software that stores data about your products in various formats. These formats could be text, audio, video, images, and others. PIM software is essential when your business sells a variety of products on a host of sales channels. It is perfect when you need to deliver an omnichannel experience to your customers and work with a lean team.
You know your business needs a PIM when it needs to automate the management of product attributes, define hierarchies, access product versions and engage in price management. A PIM also enables you to localize your product information across geographies, engage in product promotion, brand management, web-to-print, product syndication, define ownership of product data, and integrate with several of your business systems
Top 10 Benefits of a PIM Software
Here are a few of the key benefits of a PIM software
Store all your product data in a single, easily accessible repository – this data includes the names of all the products, their titles, universal product code, and stock-keeping unit.
Store the details of your inventory by taxonomy – by categories, labels, and variations. This improves storage, organizing, and search. When it's time to market your products, easily access images, audio and video files, word documents, brochures, and a host of other content you may have stored.
Manage product tech specs – such as details related to the measurement of a product, details of the materials used, ingredients, warranties of the products, dimensions, length, breadth, height, components associated with the assembling of the product, etc. All this information may be needed to support your customers or when your personnel needs to assemble the product.
Easily store marketing data – for instance, create consumer personas, SEO elements, and keywords that can be leveraged as part of your marketing effort.
Manage channel-specific information – such as the number of pieces you have made available on a particular online channel, price, and description, discount offered, etc.
Localize information – in case you have brochures or marketing information in multiple languages, these can be easily stored and accessed too.
Maintain sales information – on pricing, customer testimonials, and customer reviews.
Manufacturer and supplier details – When you sell an array of products, you automatically have many manufacturers and suppliers to manage. Your PIM can store their details, certifications, etc, and ensure your interactions with them are smooth and effortless.
Integrate with other applications – such as a DAM, MDM, CRM Odoo ERP, or a front-end application like Magento, Shopify, and Big Commerce. These API-driven integrations allow for the real-time two-way exchange of data for greater automation and faster work.
Simplified product data syndication – most e-commerce companies sell across numerous channels, some of which are Facebook, Amazon, Instagram, Google, and a host of others. A PIM lets your design team develop channel-specific creatives, promote them and track consumption.
You can also read this blog post, "5 Tips for Selecting the Right IT Consultant for Your E-commerce Business" >>
Top 2 PIM Software in the Market
Akeneo PIM and Pimcore are the market's most widely used product information management software. They are most commonly used in the manufacturing, travel, fashion, food and beverage, retail, and eCommerce industries which often deal with thousands of SKUs and different products.
Akeneo PIM is an open-source Product Information Management (PIM) system. The Enterprise version can be optimized to a product catalog of any size. The Enterprise version of Akeneo has been carefully crafted to ensure your company always has access to a single version of the truth. No matter the size and complexity of your catalog. The features in Akeneo PIM enable users to brand and manage product content and comply with global standards.
The PIM empowers your team with collaboration tools, advanced permissions, Teamwork Assistant, catalog sharing capabilities, and supplier management tools. Importantly, Akeneo lets users deliver an omnichannel product experience. It does this by providing users with accurate translations – a key method to go local and open deeper revenue streams. Akeneo offers connectors with premium e-commerce platforms such as Big Commerce, Google Shopping, and Magento Commerce. Akeneo has a host of extensions to ERP, MDM, PLM, and DAM applications.
Akeneo has three versions of its product management software, namely, PIM Enterprise Edition, PIM Growth Edition, and PIM Community Edition. The company claims the Enterprise and Growth Editions are used by 500 businesses globally and the Community Edition has been downloaded over 80,000 times.
Akeneo is widely used in the fashion, furniture, fluid management, heavy equipment, manufacturing, food and beverage, and automotive industries.
Key features of the Enterprise version of Akeneo PIM
Collect product data
Manage catalogs
Enrich product information
Export product data
Advanced Rights Management
Validation Workflow
Versioning and Publication
Rules Engine
Asset Manager
Teamwork Assistant
Data Quality Insights
Table Attribute
Tailored Exports
Single Sign-On
Pimcore Product Information Management Software
Pimcore is an open-source platform for managing the digital customer experience. The company claims its product is used in 56 countries by over a hundred thousand users. Pimcore is widely used in retail, manufacturing, distribution, and travel industries.
One of the many advantages of open source is that it offers a lower total cost of ownership as no annual license renewal is necessary. Easy adaptability as users have access to the source code for integrations. There is also an opportunity to engage in innovation as users can customize the module to add business-specific features.
The Pimcore platform offers Product Information Management, Master Data Management, Digital Asset Management, a Customer Data Platform, a Digital Experience Platform, and a Digital Commerce Framework. Users to adopt an increasing number of Pimcore products as their needs expand, and thrive within the Pimcore ecosystem.
Key features of the Pimcores Enterprise version
Data modeling
Data management
Data quality management
Workflow management
Digital asset management
Omnichannel publishing
Apps and data integration
Product experience portal
Product data syndication
Marketplace integration
Product feed management
Enterprise translation management
Microsoft and Adobe integration
Enterprise print publishing
Users can choose from a Cloud Edition, Enterprise Edition, and a Free Community Edition of Pimcore. The Enterprise version offers a range of extensions. The free Community Edition of Pimcore enables the management of content in unlimited languages, channels, and users.
Since the platform is open-source, integration with other business applications is a lot easier. Users can request a free demo as part of their product evaluation.
Reach out to an Expert to Implement your PIM Software
Are you looking to install product information management software?
Reach out to Navabrind IT Solutions. We specialize in implementing, customizing, integrating, and maintaining Akeneo PIM and Pimcore.
We have over a decade of expertise in e-commerce solutions and help small and medium e-commerce businesses deploy Magento, Akeneo PIM, and Odoo ERP.
We understand industries such as retail, logistics, fashion, automotive, manufacturing, hospitality, healthcare, and others. And bring best practices that we cross-pollinate. We have helped clients across these industries implement, customize and integrate Akeneo and Pimcore.
We have helped B2B and B2C clients in the US, Europe, and India with mobile apps, cloud solutions, and complex customizations, and we have software developers you can hire.
Reach us if you have queries regarding B2B or B2C e-commerce software implementation or to start a conversation.
Planogram In Odoo Will Revolutionize Your Retail Business December 7, 2023 Posted by: tony Categories: Blog, Odoo No Comments It is the era of going digital for almost everything, and you thought the online ecosystem would be crawling behind? The arrangement of products in a store, especially in the retail store, demands a makeover in

Bringing Two Of The World's Most Popular eCommerce Together: Magento eBay Integration! November 9, 2023 Posted by: tony Categories: Blog, Magento No Comments Navabrind's expertise will build a brand experience like no other with unique integrations Out of all the online marketplaces in the world, one that supersedes visibility and shopping is eBay. Not many

Why PIM Is The Future Of Retail Unlocking Its Benefits November 6, 2023 Posted by: saranyababy Category: Uncategorized No Comments PIM centralizes all product data into one single location. With the huge number of SKUs and massive inventory, it is significant to optimize the product information to reach an audience 10X faster. What optimizes and