The Benefits of Master Data Management for the Retail Industry
September 21, 2022
Posted by:

adminuser

Category:

Uncategorized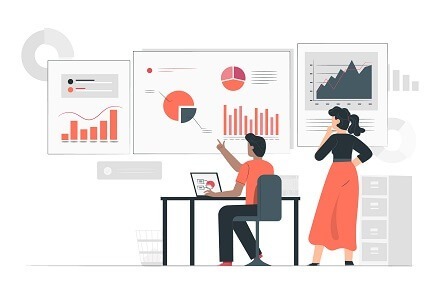 Your e-commerce business knows it has outgrown its product information management system when you are struggling to share information with your partners, customers, and employees; and when parts of your data are unreliable but you are unable to address the situation quickly enough.
Data not moving through the system fast enough results in several issues for your organization. You are experiencing errors in pricing across channels, you have wrong shipments and deliveries, and you do not have adequate visibility into your inventory. This could negatively impact customer satisfaction if it is only already doing so. How does your e-commerce business deliver on that increasingly popular omnichannel experience?
Master Data Management is your answer. MDM is especially valuable for the retail industry that deals with millions of data points from customers, partners, suppliers, and others, that your business has collected over many years.
MDM brings together data in enterprise applications, legacy systems, and third parties. It brings together internal and external data. Data from customers, products, locations, and others and transforms this data using data models and governance policies. MDM synchronizes data from across your business so that analytics and reporting are always up to date. This analysis inturn facilitates accurate decision-making and enables your e-commerce business to curate the customer experience.
Highly managed retail experience
Accurate visibility into inventory across channels
Easy access to information on loyalty/rewards
Smart and intuitive customer experience
With competition getting tough and customers displaying loyalty only to the next wow experience, the retail industry is increasingly finding MDM their best partner in omnichannel e-commerce.
Need to begin a conversation and find out if MDM is the right fit for your e-commerce business? Reach out to Navabrind IT Solutions. We have over a decade of experience in fulfilling e-commerce technology needs.
With 100+ software engineers specializing in e-commerce technologies, we have implemented MDM from Stibo Systems for a number of customers. We have experience across industries and consult, develop, customize, deploy, and maintain solutions for customers in the US, Europe, and Asia.
Is 2022 Going to Be the Year to Adopt a PIM System? September 21, 2022 Posted by: adminuser Categories: Akeneo PIM Page, PIMCore Services No Comments According to Statista, a global business data platform, retail e-commerce sales worldwide are slated to hit 5.5 billion USD in 2022. The growth rate of retail e-commerce has hastened

5 Reasons Why Digital Asset Management is Important for Brand Success September 21, 2022 Posted by: adminuser Category: DAM No Comments Marketing is a core business function in a company. This is truer for an e-commerce business that is in the retail and apparel industry. Here, organizations need to constantly jostle with stiff competition to

Omnichannel: The Powerful New Direction of E-Commerce September 21, 2022 Posted by: adminuser Category: E-Commerce Development No Comments As an e-commerce business owner, you may want to brush past big words like omnichannel commerce or omnichannel retailing. But when it comes to delivering world-class customer experience, it is definitely something you want to do. As