NetSuite is a robust cloud ERP system for those wanting to run their Magento 2 website more cost-effectively. Its unified business suite addresses complex problems in the areas of:
Enterprise resource planning.
Financial management and accounting.
E-commerce.
Customer relationship management.
Inventory and warehouse management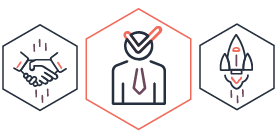 Key Features of Magento-NetSuite
Magento- NetSuite Integration

Access full catalogue synchronization, including all product types and attributes between Magento 2 and NetSuite.
Synchronize company credentials, addresses, admin users, and other data.
Transfer customer permissions for company management in Magento 2.
Supports order price discussions in quotes, negotiate quotes, and discounts.
Requisition lists, product references, and quantity are transferable.
Custom pricing and visibility settings are supported.
Orders with status, invoices, credit memos, and shipping data are synchronized.
Quickly transfer general customer data and customer addresses.
Customer Groups with tax classes and specific statuses are easily accessible.
The entire product price list with tier and special prices is fully transferable between Magento 2 and NetSuite ERP.
CMS blocks & pages are supported.
Improved Import & Export features

Revamp the default import and export functionality of the platform.
Use multiple formats for other integrations, and entities for migrations.
Automated Import & Export

Automated data flow to and from the store in two different ways: Schedules and event-based triggers.

Run data transfers between the two applications or any other system in the background according to specified plans.
Create independent import and export tasks based on cron.
Access custom intervals, customizable, predefined update schemes, profiles with no schedules, and asynchronous data transfers
Advanced Mapping Features

If data contains third-party attributes, easily map them to the ones used in Magento to automate data transfers.

Map presets, predefined schemes that eliminate manual attributes matching.
Analyze input data files transferred from Oracle NetSuite ERP.
Discover third-party attributes, and matches them to the ones used in Magento.

In NetSuite, choose an external value and specify the internal one from Magento 2 as a replacement.
Repeat the procedure until all third-party designations are mapped to ones utilized in the new one.

Merchants match external categories to internal ones. As a result, there are fewer difficulties while products are transferred from an external system.

If an external data file lacks attributes, the Improved Import & Export Magento 2 extension creates them on the fly.
Extended Connectivity Option

Leverage new file formats and alternative ways of transferring data between the e-commerce store and external systems.
Navabrind IT Solutions Capability
Navabrind marketplace lets you discover, test, buy, and deploy tailored solution for you business need.
Learn more about Navabrind Marketplace
We're here to help you get started with Navabrind Marketplace.
Get in touch with a solutions consultant that can share best practices and help solve specific challenges.
Navabrind allows you to share ideas, answer questions, and learn about new services and best practices.
Check out the Success Stories of Navabrind, provided by the team of experts. Want to know more?