Where Can I Find PWA Development Services?
August 3, 2022
Posted by:

tony

Categories:

Blog, E-Commerce Development, PWA Services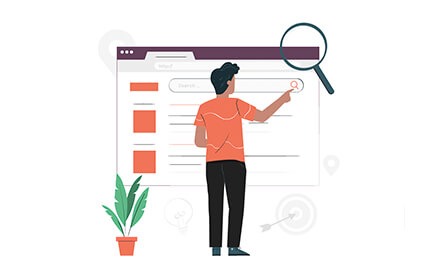 Progressive web application (PWA) is making waves. And e-commerce technology observers foresee all e-commerce sites transitioning to PWA websites. The case for PWA is not hard to make for the app-like experience it offers when users access a website from their mobile phones.
Another advantage of a PWA website is that it makes web pages lightning fast to load, even when users do not have access to the internet, or when the internet is sketchy. Unlike a mobile app, a PWA website is much easier to maintain. It does not need to have versions for iOS or Android, nor do you need to submit the app to an app store for approval or upload versions as they get released. Importantly, customers don't need to install an app to experience a website like a mobile app (that fits their screen). So, is your e-commerce company ready to harness the many benefits of PWA? The next logical question should be…
Where can I find an agency to help me develop my PWA website?
That's where we from Navabrind IT Solutions come in
We have over 10 years of experience implementing, customizing, migrating, maintaining, and updating e-commerce software
We don't just give you e-commerce software, we understand your business needs and suggest the most cost-effective solution for you
Our expertise lies in predominantly working with small and medium-sized e-commerce businesses that leverage technology to scale
Over a decade, we have worked with e-commerce customers in the US, several countries in Europe, India and Southeast Asia.
We work to tight timelines to ensure you are up and running in the fastest time possible and adhere to budgets
Should you have project-based needs, reach us to hire a developer while harnessing the expertise of an agency
We have delivered e-commerce solutions to businesses across retail, engineering, manufacturing, logistics, hospitality, and other industries
We have a large team of software engineers working on both frontend and backend e-commerce software and have extensive expertise in Magento
Reach Navabrind IT Solutions to begin a conversation and we will gladly elaborate on how we can partner with you to new levels of growth.
A Complete Guide To Magento Integration With Citrus Payment Gateway: What You Need To Know In 2023! September 1, 2023 Posted by: tony Categories: Magento, Payment Gateway No Comments In the digital modernization era, going cashless and diving into online payments is the need of the hour. For the payments to happen online, an online

Amazon Seller Central Account Integration with Odoo is Proven to Grow Business! August 25, 2023 Posted by: tony Categories: ERP Implementation, Odoo No Comments How important is selling on Amazon in the digital modernization era? Have you always had a penchant for keeping your business under the spotlight? Do you wish to expose your business

Odoo vs Zoho: Which Is The Better Software For Your Business? August 18, 2023 Posted by: saranyababy Category: Odoo No Comments Finding the best software to amplify your sales or spearhead business workflow is challenging! Given that there are so many choices one is spoilt for in the market currently, from CRMs to Accounting, to