CPQ vs eCommerce: CPQ Best Practices for eCommerce Business
November 28, 2022
Posted by:

tony

Categories:

Blog, CPQ, E-Commerce Development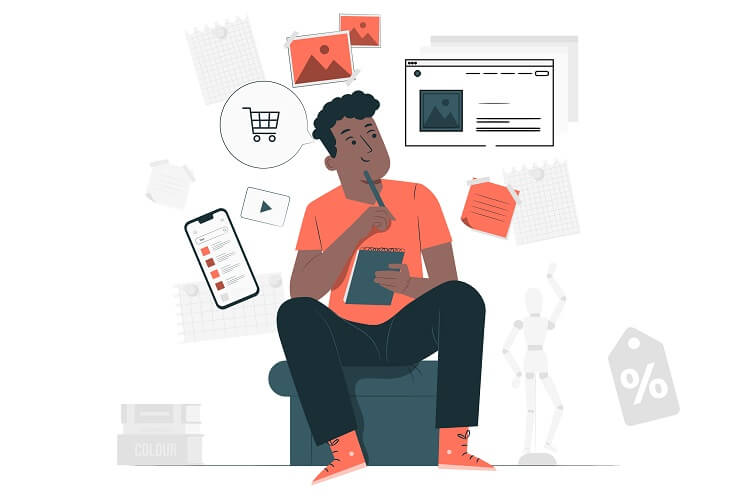 As e-commerce businesses grow- by way of product offerings, geographic reach, and deal size- your sales team needs to work faster and smarter to create bundle offers and share quotations quickly. While creating a quote, your sales team will need to list the clients' requirements, coordinate with the team creating the quotes, clarify internal or client doubts, and then finalize a quote. This process that goes back and forth may take several days depending on the complexity of the quote.
In an environment where your e-commerce business is growing rapidly, and you need to respond to a client's request for a quote quickly, a robust CPQ (configure, price, and quote) solution is a great way forward.
You know your e-commerce business needs a CPQ solution when your sales team,
Handles quotes with complex configurations
Supports dynamic bill of materials (BOM) mapping
Manages large volumes of data by way of products and the number of quotes to be generated
Wants to better track visitors to your website
If you are wondering how a CPQ solution can benefit your sales team, here are a few points
Automate the process of generating a quote – be they simple or complex
Provide customers the requested quote faster and with accuracy, even when your sales team is engaged in generating large volumes of quotes or when the quote is complex
Enable the sales team, even new personnel, to work smarter and create error-free quotes at the first go
Maintain tight control on margins and close bigger deals with higher margins
Reduce the need for an SME to review and customize complex quotes
Reduce the time involved in training your team on complex product features, functions, and other variables
Reduce dependence on management personnel to review/approve quotes with auto approvals and email notifications
While e-commerce enterprises are adopting CPQ solutions, almost everyone has to first invest in a CPQ and then again invest in integrating it with their ERP. Often, a number of features in the CPQ need to be customized to align with the specific business needs of the company. Instead of this large investment, several enterprises are choosing to build their CPQ solution, hardwired into their Odoo ERP.
A CPQ solution built for the specific needs of your company has
No integration issues result from connecting with a third-party solution
No monthly/annual subscription
No buying a solution and then spending additionally on customization to your business needs
How will Navabrind IT Solutions deliver a CPQ Solution?
For e-commerce businesses looking for a CPQ solution, Navabrind IT Solutions can help
We build a customized CPQ module tightly knit with your Odoo ERP
We deliver a robust solution within weeks
Generate quotes in word, excel, or pdf
Do more with your Odoo data – be it customer, manufacturing, or inventory
Adopt features such as product configuration, guided selling, quote collaboration, and more
Planogram In Odoo Will Revolutionize Your Retail Business December 7, 2023 Posted by: tony Categories: Blog, Odoo No Comments It is the era of going digital for almost everything, and you thought the online ecosystem would be crawling behind? The arrangement of products in a store, especially in the retail store, demands a makeover in

Bringing Two Of The World's Most Popular eCommerce Together: Magento eBay Integration! November 9, 2023 Posted by: tony Categories: Blog, Magento No Comments Navabrind's expertise will build a brand experience like no other with unique integrations Out of all the online marketplaces in the world, one that supersedes visibility and shopping is eBay. Not many

Why PIM Is The Future Of Retail Unlocking Its Benefits November 6, 2023 Posted by: saranyababy Category: Uncategorized No Comments PIM centralizes all product data into one single location. With the huge number of SKUs and massive inventory, it is significant to optimize the product information to reach an audience 10X faster. What optimizes and