Odoo Retail offers its users
Real-time 24/7 visibility into operations, be it a single store or a chain of stores
Card and online payments
Simplified accounting
Simultaneous retail, wholesale, and e-commerce sales management
Odoo Retail is a robust application
Compatible with any hardware: No installation or specific hardware required. Install on a tablet, laptop, desktop, or industrial machine.
Everything your shop needs: Odoo Point of Sale (PoS) has a smart interface that is user-friendly and flexible.
Online or offline: Odoo PoS is reliable even if your internet connection is not. Set up new stores quickly and easily with an internet connection. Then use the PoS anytime. While an internet connection is required to start the PoS, it will stay operational even after complete disconnection.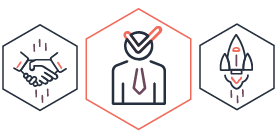 Loyalty Point
Gift Card & Vouchers
Product Return
Cash In/Out
Customer Wallet
E-Receipt
Product Pack
Generate Product Barcode

Order History
Product Load Background
Warehouse Product Quantity
Internal Stock Transfer
Quick Cash Payment
Product Operations
Dynamic Small Label & Page Label

Delivery/Bag Charges
Bank/Card Charges
Print Valid Days in Receipt
X-Report, Z-Report, Graph Report & Session Report
Reservation
Rounding

Attach notes with product and PoS Order
Assign Serial/Lot with product
Print Last Receipt
Product synchronization from PoS Front-end
Internal Chat
Display stock and restrict selling if a product is out of stock
Navabrind IT Solutions Capability
Navabrind marketplace lets you discover, test, buy, and deploy tailored solution for you business need.
Learn more about Navabrind Marketplace
We're here to help you get started with Navabrind Marketplace.
Get in touch with a solutions consultant that can share best practices and help solve specific challenges.
Navabrind allows you to share ideas, answer questions, and learn about new services and best practices.
Check out the Success Stories of Navabrind, provided by the team of experts. Want to know more?