Meet consumer expectations and drive revenue with an Odoo integration. Empower your Odoo ERP to do more by integrating it with a host of modules.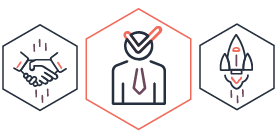 Benefits of Odoo Advanced E-Commerce Setup

One-stop comprehensive solution
Closely manage operational costs
Address data redundancy

Generate smart, customized reports
Integrated shipping
Easy multi-store management

Integrated with a number of payment gateways
Increase customer satisfaction

Odoo Retail
Odoo B2B Order Management
Odoo Inventory

Odoo Warehouse Management
Odoo Multi Warehouse
Odoo Retail-E-commerce

Odoo Accounting
Odoo MRP Implementation
Odoo Manufacturing Accounting

Odoo Manufacturing Commerce
Odoo Maintenance
Odoo Data Migration

Odoo Custom BOM
Logistic and Supply Chain Solutions
Odoo Inventory
Navabrind IT Solutions Capability
Navabrind marketplace lets you discover, test, buy, and deploy tailored solution for you business need.
Learn more about Navabrind Marketplace
We're here to help you get started with Navabrind Marketplace.
Get in touch with a solutions consultant that can share best practices and help solve specific challenges.
Navabrind allows you to share ideas, answer questions, and learn about new services and best practices.
Check out the Success Stories of Navabrind, provided by the team of experts. Want to know more?