Magento is one of the world's most widely used e-commerce platforms. With consumers shifting to online buying, Magneto offers them a secure platform to shop effortlessly, day or night. At the back-end, Magento helps millions of small and medium businesses leverage an online sales channel. They can choose from a free or paid version depending on their needs. To ensure consumers continue to discover and buy great products, businesses with a large number of products leverage Akeneo product information management. And to ensure their front-end and back-end are seamlessly integrated most businesses capitalize on Odoo ERP. The combination of Magento, Akeneo, and Odoo offers enterprises maximum automation and visibility into their business.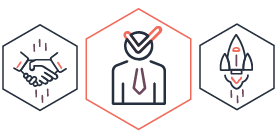 Key Features of Magento Akeneo-Odoo Integration

Customers need not provide their billing address if it is the same as their shipping address.
Shoppers can check product images in their order summary, the total number of products, attributes, and the amount added by the shopper to their cart.
Magento handles hundreds of thousands of products and processes large numbers of orders simultaneously.
It can easily handle large inventory and offers major payment gateways.
Includes responsive design reference themes, that can be used to execute sites that can be viewed by all devices and on different screen resolutions.
Magento has PWA Studio, which is a set of developer tools that allow for the development, deployment, and maintenance of a PWA storefront.
Headless commerce ensures consistent, frictionless customer experiences across channels and digital touch-points.
Companies have the freedom to build and test new experiences without being constrained or having to upgrade their back-end.

Dramatically improve product data quality, accuracy, and completeness with Akeneo product information management (PIM).
Simplify and accelerate product catalogue management.
Easily and rapidly create and deliver compelling product experiences to customers, and improve sales conversions.
Capitalize on new sales channels, including e-commerce, mobile, print, and retail.

Build appealing custom web forms and capture visitors' information easily.
Search, mail, and launch marketing automation on abandoned carts to convert them into orders.
Provide visitors with information in real-time with live chat.
Make product searches easier by setting different attributes on products like colour, size, and shape.
Enable customers to track their orders, check advanced shipping rules, and view return management policy through the customer portal.
Speed up the shipment process and track orders from Odoo by using FedEx, UPS, and DHL shipping connectors.
Accept payments through payment gateways like Paypal and Authorize.net.
Navabrind IT Solutions Capability
Navabrind marketplace lets you discover, test, buy, and deploy tailored solution for you business need.
Learn more about Navabrind Marketplace
We're here to help you get started with Navabrind Marketplace.
Get in touch with a solutions consultant that can share best practices and help solve specific challenges.
Navabrind allows you to share ideas, answer questions, and learn about new services and best practices.
Check out the Success Stories of Navabrind, provided by the team of experts. Want to know more?