Integrate your BigCommerce store with Akeneo Product Information Management platform, manage your product catalog from Akeneo. Using this integration you can export products, categories, product options, attributes, custom fields, and multiple images from Akeneo to the BigCommerce store.
Leverage the advantages of a harmonized product information database to improve your marketing strategy, get products to market on time, and grow online sales with minimum cost, complexity, and time.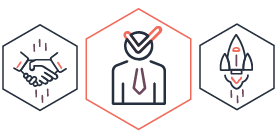 Key Features of BigCommerce-Akeneo

Create product categories from Akeneo.
Export selected attributes as custom fields from Akeneo to BigCommerce store.
Send multiple images of a product including variations.
Mention SEO information, such as page title, meta description, meta keywords.

Access inventory tracking information, such as current stock level and low stock level.
Access pricing information, such as cost price, retail price, and sale price.
If weight is zero, the product becomes a downloadable product.
Access physical product dimensions, such as height, width, and depth.

Note shipping information, such as free shipping and fixed shipping price.
Akeneo product SKU becomes BigCommerce product SKU.
Use model image as a thumbnail image.
Record other details, such as brand name, product UPC/EAN number, and bin picking number.
Mention search keywords.

Leverage product storefront visibility, such as feature and visible.
Sort order of product.
Set purchase quantity limit eg, minimum and maximum.
Update exported products from Akeneo.

Set fixed values for all exported products.
Choose which products to export using various filters, such as category, family, completeness, time conditions, locale, and currency.
Use identifier (SKU) for exporting specific products to BigCommerce store.
Navabrind IT Solutions Capability
Navabrind marketplace lets you discover, test, buy, and deploy tailored solution for you business need.
We're here to help you get started with Navabrind Marketplace.
Get in touch with a solutions consultant that can share best practices and help solve specific challenges.
Navabrind allows you to share ideas, answer questions, and learn about new services and best practices.
Check out the Success Stories of Navabrind, provided by the team of experts. Want to know more?