Akeneo is the most prominent and widely used PIM solution in the market. Akeneo product information management is ideal for retailers, manufacturers, and distributors having large varieties of merchandise. It also benefits companies with frequent SKU transitions and those selling products internationally with different languages product descriptions.
Dramatically improve product data quality, accuracy, and completeness with Akeneo product information management (PIM).
Simplify and accelerate product catalogue management.
Easily and rapidly create and deliver compelling product experiences to customers, and improve sales conversions.
Capitalize on new sales channels, including e-commerce, mobile, print, and retail.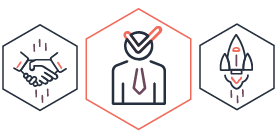 Key Features of Akeneo Basic
The Basic Version of Akeneo PIM is Free

The basic open-source Akeneo product is free and called the Community edition. The basic version is plug and play and can be installed within a few weeks. A business can scale to the paid Enterprise edition as they require.

Akeneo PIM is built on PHP frameworks, Symfony, and is a widely used product information management system. A flexible and adaptable application, it can be easily deployed.
Multiple languages supported

Some of the languages supported by Akeneo, besides English, are, Catalan, Danish, German, Finnish, French, Croatian, Indonesian, Italian, Japanese, Dutch, Polish, Portuguese, Romanian, Russian, Spanish, Turkish, and Chinese (Simplified)
Navabrind IT Solutions Capability
Navabrind marketplace lets you discover, test, buy, and deploy tailored solution for you business need.
We're here to help you get started with Navabrind Marketplace.
Get in touch with a solutions consultant that can share best practices and help solve specific challenges.
Navabrind allows you to share ideas, answer questions, and learn about new services and best practices.
Check out the Success Stories of Navabrind, provided by the team of experts. Want to know more?