Akeneo Community Edition is a powerful and easy-to-use product information management system, that supports functions such as data modelling, data governance, data enrichment, data aggregation, and syndication. In the Advanced Package, Navabrind IT Solutions integrates Akeneo PIM with a front-end system such as Magento, Shopify, WooCommerce, BigCommerce Website and/or a back-end ERP such as Odoo, MS Dynamics, NetSuite, and others.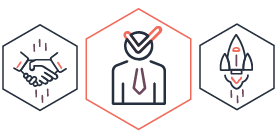 Key Features of Akeneo Advanced

Families define the attributes a product can be based on, depending on what the product is.
When there are variations of a common product (for instance different shirt sizes) you can model those products as a parent product with all the common attributes and leave only the attributes that are different on the child products.

Simplify the establishment and enforcement of data governance with Attributes.
Establish specific standards concerning the level of enrichment of products.
Data Aggregation/Syndication

Import/export data from Akeneo with a full-featured API suite to simplify integration with third-party systems.
Maintain distinct attributes that relate to different data contexts and destinations.

Akeneo is built from the ground up for "Marketers First" and that shows in the simplified and easy to use interface.
Publication and Versioning

Regulate changes or revert to an older version if you encounter an error. Edit product data while the current version remains published.
Advanced Rights Management

Create different user types with different levels of access.

Akeneo features integrations between other applications like a Content Management System (CMS) or Digital Asset Management (DAM). This enables users to access data from other systems through Akeneo.

Create or edit product information using the validation workflows. Users can check, change, and finalize changes before publishing.
Streamline processes as teams work remotely using the cloud-based system, and reviewers can edit or suggest changes to product information without the need to reject and wait for the user to submit all over again.
Navabrind IT Solutions Capability
Navabrind marketplace lets you discover, test, buy, and deploy tailored solution for you business need.
Learn more about Navabrind Marketplace
We're here to help you get started with Navabrind Marketplace.
Get in touch with a solutions consultant that can share best practices and help solve specific challenges.
Navabrind allows you to share ideas, answer questions, and learn about new services and best practices.
Check out the Success Stories of Navabrind, provided by the team of experts. Want to know more?